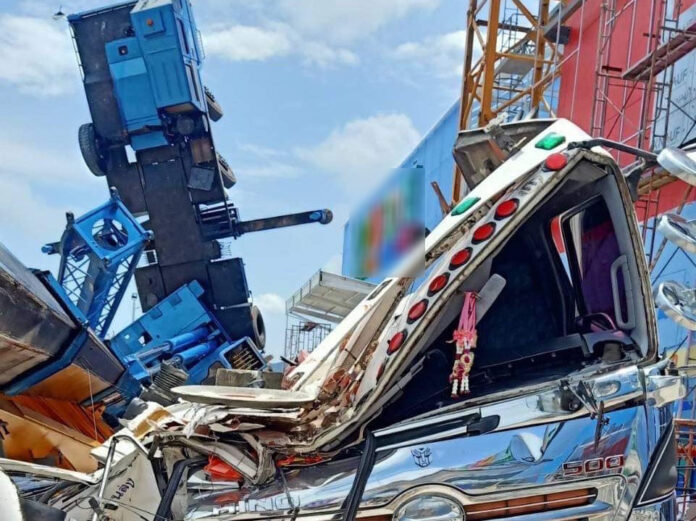 Chalong –
A crane fell down and hit a trailer truck inside an under-construction area of a mall in Chalong.
The Chalong Police told the Phuket Express that they were notified of the accident at 1:45 P.M. on Wednesday (September 13th) at an under-construction area in Chalong. Police and The Phuket Express arrived at the scene to find the crane lying on the truck.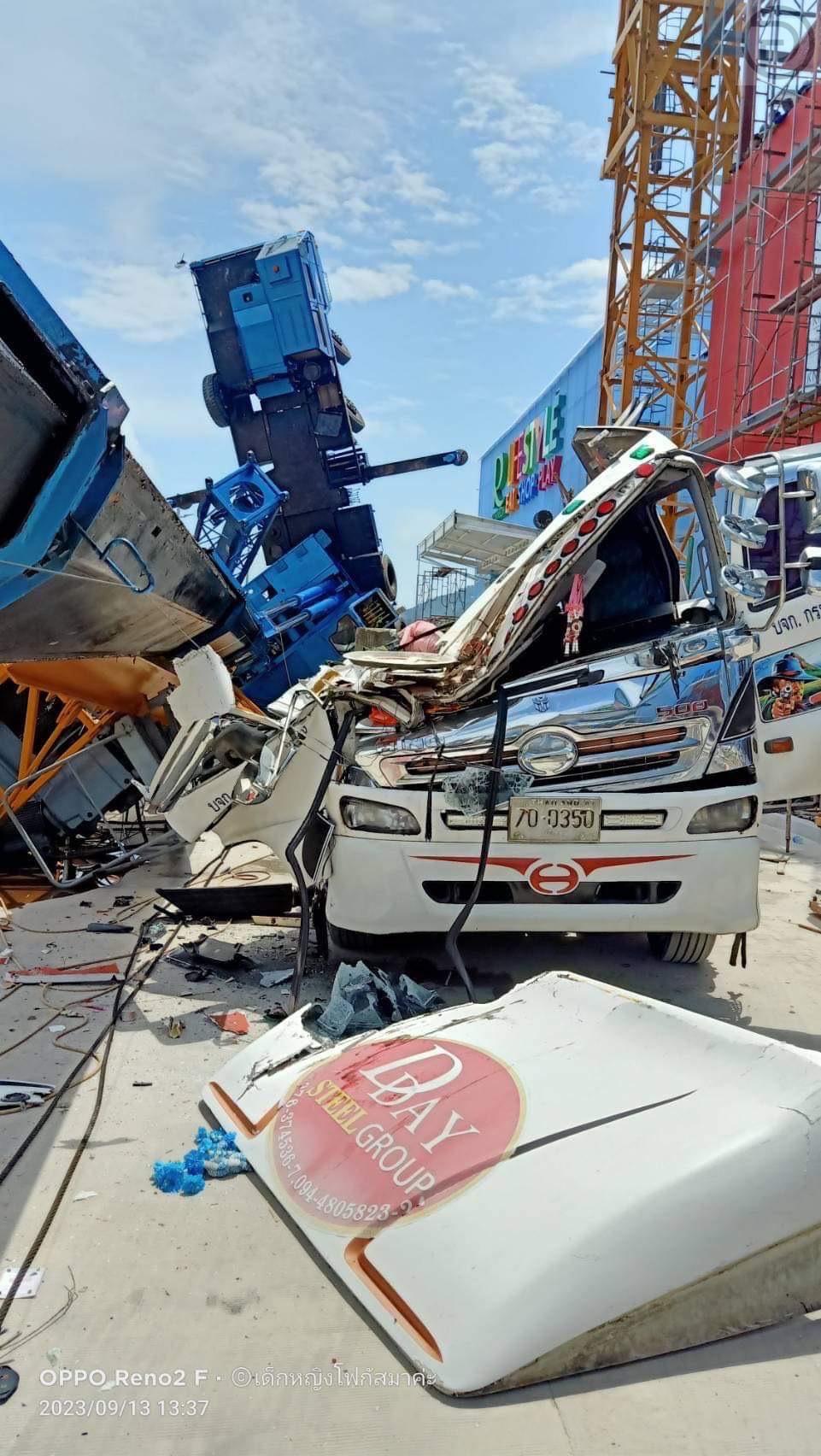 Mr. Chai, last name not given to the media, the crane truck driver, told Chalong police he was controlling the crane when the crane truck lost control before falling on the trailer truck. He admitted that he was reckless.
Ms. Si, last name also not given to the media, the trailer truck driver's wife, was in the trailer truck in the passenger seat during the accident. She sustained only minor injuries. The unidentified trailer truck driver was outside the truck at the time of the accident. Both the husband and wife believe that she escaped serious injuries because of the religious amulet she wears around her neck.
Relevant officials reported that the new shopping mall is still expected to open this month on September 20th.
It was not immediately clear if Mr. Chai would face charges for the accident.