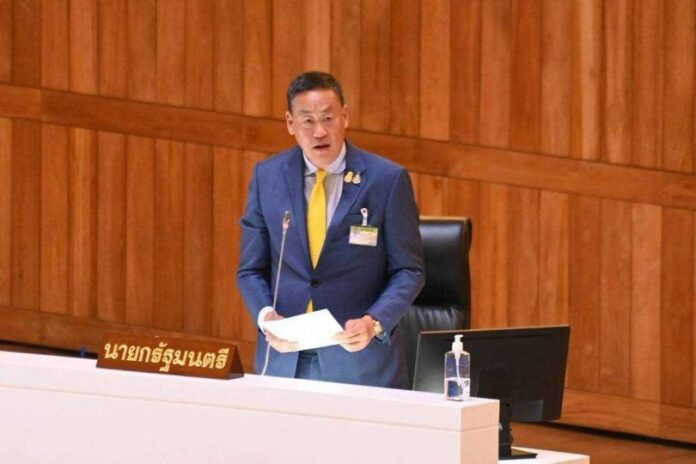 PRESS RELEASE:
The prime minister has declared his anti-corruption stance, saying he will adhere to good governance and use technology to foster transparency and prevent state officials from collecting bribes.
Prime Minister Srettha Thavisin joined an event organized by the Anti-Corruption Organization of Thailand (ACT) to promote anti-corruption awareness among the public. The prime minister was joined by ACT Chairman Vichien Phongsathorn during the event held at Krungthep Aphiwat Central Station in Bangkok.
During his speech delivered on the occasion, the prime minister elaborated that corruption directly damages the state sector and is detrimental to investors' confidence. He noted that corruption was a key problem dragging on the Thai economy and GDP growth. According to the premier, the government places importance on combating corruption and has policies to uphold good governance and use technology to assist with improving transparency and traceability in various processes. It also aimed to become a digital government.
Srettha said the public must participate by providing its views on the future direction of the nation. At the same time, laws will be adjusted to reduce red tape and certain conditions so the public sector can be turned from a "hindrance state" into a "supportive state". Efforts will also be made to prevent state officials from abusing their authority to demand bribes.
The prime minister said his government will give importance to law enforcement and strict, clear-cut punishment on wrongdoers. Many positions within the public sector will now require the position holder to declare their assets to the public. Opportunities will be provided for the latter to inspect the assets of public officeholders.
According to the prime minister, fair and robust law enforcement will enable the corruption problem to be mitigated. He added that less corruption, increased transparency, and greater fairness will positively impact the national economy.
The preceding is a press release from the Thai Government PR Department.