Nakhon Pathom —
Family, relatives, and colleagues from the Thai police force gathered yesterday at Wat Phra Si Mahathat in Bangkok's Bang Khen district to hold a funeral for the late highway police officer, Pol. Maj. Sivakorn Saibua, who was shot dead by a gunman after refusing to comply with an illicit career promotion request by a village official.
First our previous story:
The commander of a murdered highway policeman, Pol. Maj. Sivakorn Saibua, has reportedly shot and killed himself at a private residence in Pathum Thani Province, after being accused of calling the now deceased Pol Maj Sivakorn to attend the suspect's dinner party.
Now for our update:
The Buddhist funeral was held for Pol. Maj. Sivakorn, starting at 10 AM on September 11th at Wat Phra Si Mahathat.
The policeman was allegedly murdered by the right-hand man of an influential sub-district headman in Nakhon Pathom Province, Mr. Praveen Chanklai, after he refused to fast track Praveen's relative to a higher position in his division instead of following proper promotion procedures.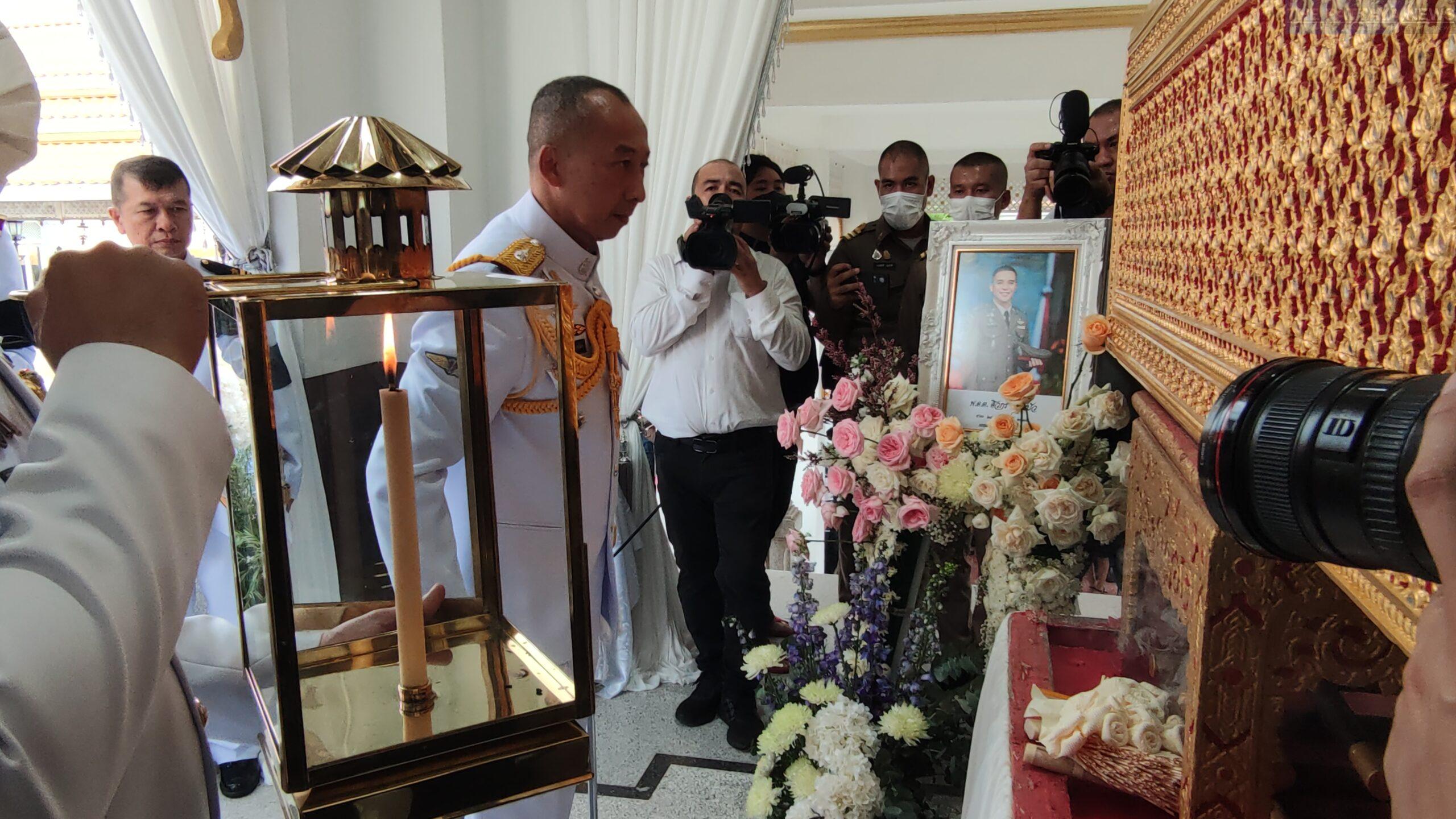 Presiding over the funeral was Pol. Gen. Torsak Sukwimon, the deputy police chief of the Royal Thai Police.
Pol. Maj Gen. Jaroonkiat Pankaew, the acting commander of the Highway Police Division, told reporters that Pol. Maj. Sivakorn's death was deeply felt by the police force. Every officer is mourning for his loss and is working tirelessly to ensure justice is served.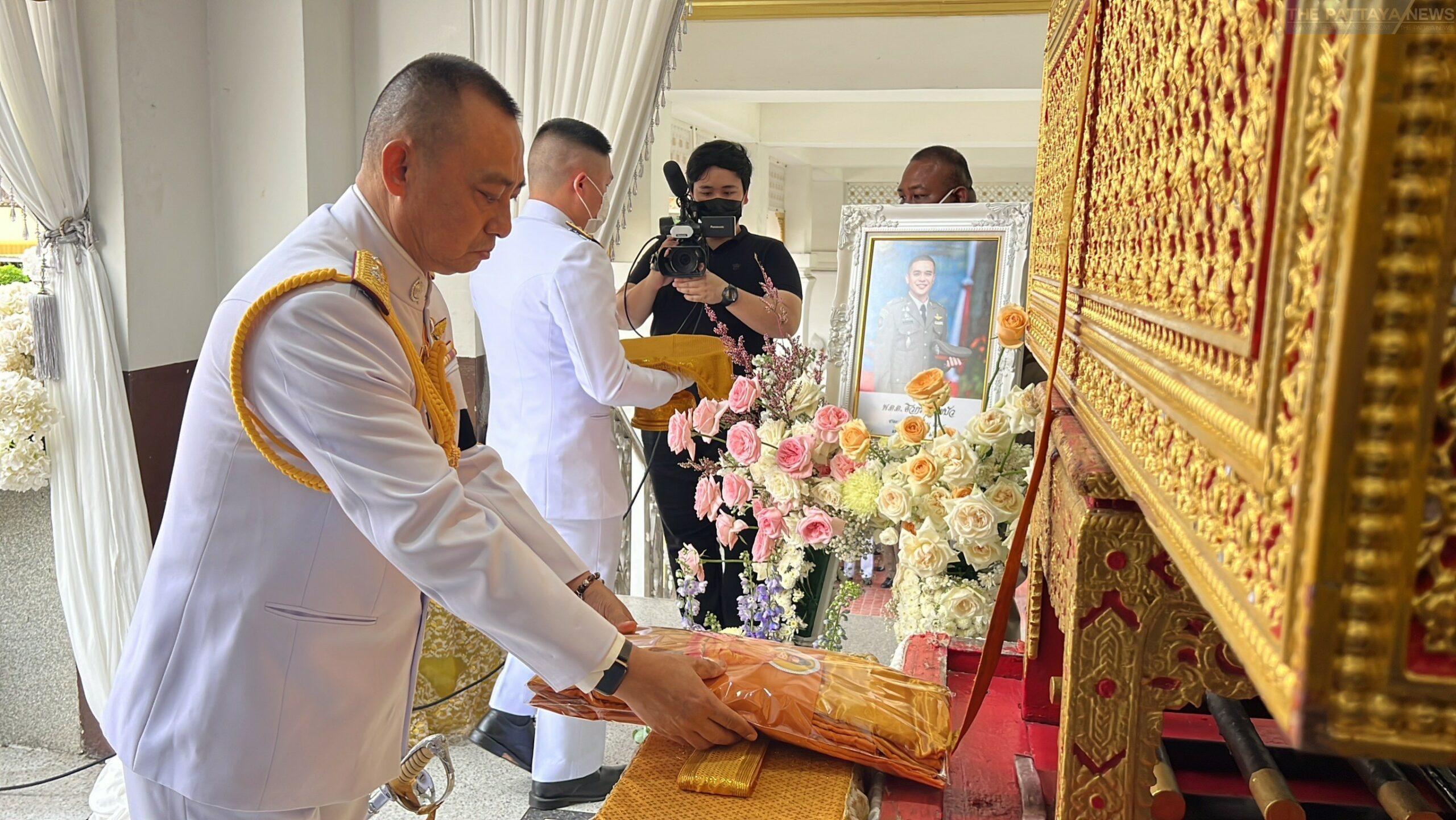 He ensured that officers present at the crime scene where Pol. Maj. Sivakorn was fatally shot would face consequences, and Pol. Gen. Surachet Hakparn, the deputy national police chief, is working on the investigation.
Pol. Maj Gen. Jaroonkiat also addressed concerns regarding a Facebook page that declared to break into a prison and liberate Praveen, alias Kamnan Nok, saying relevant officers are looking into the page. Nevertheless, he expressed skepticism about its credibility, suggesting that it might have been created solely for attention-seeking purposes.
This article originally appeared on our sister website The Pattaya News.