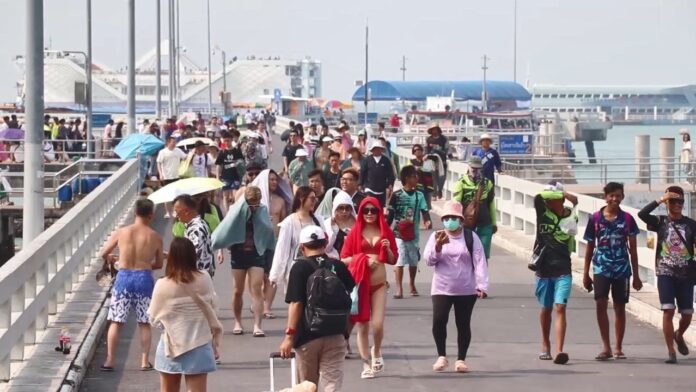 PRESS RELEASE:
The Tourism Authority of Thailand (TAT) is shifting its focus towards promoting Thailand as a "sustainable destination" committed to environmental protection, according to TAT Governor Thapanee Kiatphaiboon.
The agency aims to educate foreign tourists about the country's efforts to align with global sustainability trends. Thapanee stressed that Thailand seeks to become a high-value and sustainable tourism destination while addressing environmental challenges such as wildfires in northern Thailand, which impacted tourism for extended periods.
The TAT's strategy, known as "Sustainably Now," aims to transform the tourism sector by embracing sustainable tourism goals (STGs) aligned with the United Nations' Sustainable Development Goals. The agency also introduced the Sustainable Tourism Acceleration Rating (STAR) project, awarding stars to operators improving their sustainability practices. The goal is to have at least 85% of participating tourism operators achieve three to five stars by 2025.
Meaningful travel experiences have been identified as a top priority for foreign tourists visiting Thailand, as revealed by a recent survey.
The TAT's efforts extend to partnerships, digital technology adoption, and niche markets, all aimed at enhancing Thailand's tourism industry while prioritizing sustainability. A pilot project in five provinces focuses on encouraging tourism businesses to offer environmentally friendly services.
The preceding is a press release from the Thai Government PR Department.