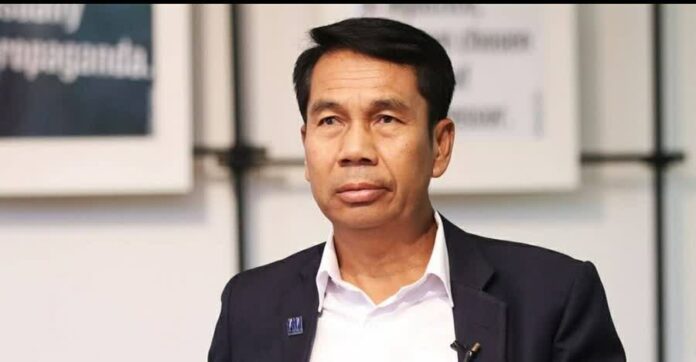 PRESS RELEASE:
BANGKOK (NNT) – Defence Minister Sutin Klungsang has confirmed that the military has outlined plans for an immediate reduction in military conscription quotas, in line with the new government's policies.
Minister Sutin, along with Prime Minister and Finance Minister Srettha Thavisin, held discussions on September 3 with incoming military leaders. The talks focused on the nation's present situation, addressing pertinent issues, and exchanging the requirements and demands of each party involved.
Both the government and military said they are in agreement on several policy objectives, including transitioning to a voluntary military service system. The two sides also discussed the military's need for government support across various aspects. Emphasizing its proactive stance toward organizational improvements and alignment with government policies, the military said it is committed to keeping the government informed about any challenges that might take place in the future.
When questioned about the timeline for these measures to take effect, Sutin indicated that tangible results would be noticeable without delay. Specifically, the transition to a voluntary military service system by April 2024 is expected to result in a significant reduction in military conscription quotas. Addressing concerns related to the excessive number of high-ranking officers, the defense minister noted that plans are in place to gradually reduce the overall size of the military.
According to Sutin, the precise percentage reduction is currently under deliberation, with the military actively working on presenting the proposed figures. Although these plans have been internally discussed, they have not yet been made public.
The preceding is a press release from the Thai Government PR Department.