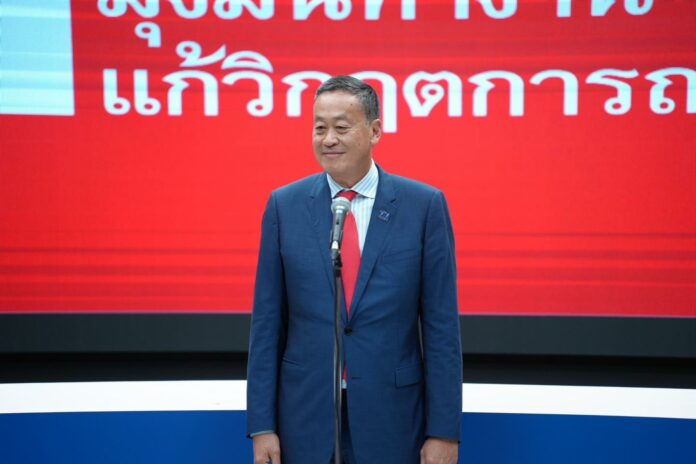 PRESS RELEASE:
The Federation of Thai Industries (FTI) has expressed its approval of Prime Minister Srettha Thavisin's pledges to reduce energy bills and retail diesel prices.
FTI Chairman Kriengkrai Thiennukul stated that soaring energy and diesel prices have driven up living and manufacturing expenses, something the FTI continually advocates for government assistance in. The household electricity tariff, which was 4.7 baht per kilowatt-hour (unit) from May to August, has only slightly reduced to 4.45 baht per unit from September to December, a rate still considered too high by the FTI.
In a recent statement, Srettha emphasized that his administration's top priority would be to lower energy prices shortly after taking office. The FTI chairman said the FTI would be delighted if the new government takes concrete steps to do so and hopes that new measures would swiftly be introduced to alleviate the financial burden for businesses and citizens in the country.
The FTI chairman said that the energy and diesel price production would benefit all sides as well as enhance purchasing power. However, he advised the government to reconsider plans to raise the minimum wage to 600 baht per day this year, highlighting economic slowdown and high-interest rates as challenges for businesses. The increased minimum wage would place a greater financial burden on these companies, especially those that are struggling in the current situation.
Meanwhile, Prime Minister Srettha Thavisin recently met with a delegation from the United Thai Nation Party, led by Supattanapong Punmeechaow, the deputy prime minister and energy minister of the previous government.
Their discussion centered on government policy, specifically strategies to reduce energy and fuel prices.
The Prime Minister indicated that after his first cabinet meeting, he will inform the public about the feasibility of immediately implementing initiatives to lower electricity costs.
Supattanapong, who is expected to retain his role as Energy Minister in the new Cabinet, said the meeting served as a preliminary exchange, with formal discussions to follow among party leaders and executives.
The minister also noted that potential controls on cooking gas prices were among the topics discussed with the new premier. Further deliberations between the new administration and the Ministry of Energy will determine the viability of these initiatives.
The preceding is a press release from the Thai Government PR Department.
Original articles: FTI Supports Pledges to Lower Electricity Bills and Diesel Price, PM and UTN Discuss Energy and Fuel Prices