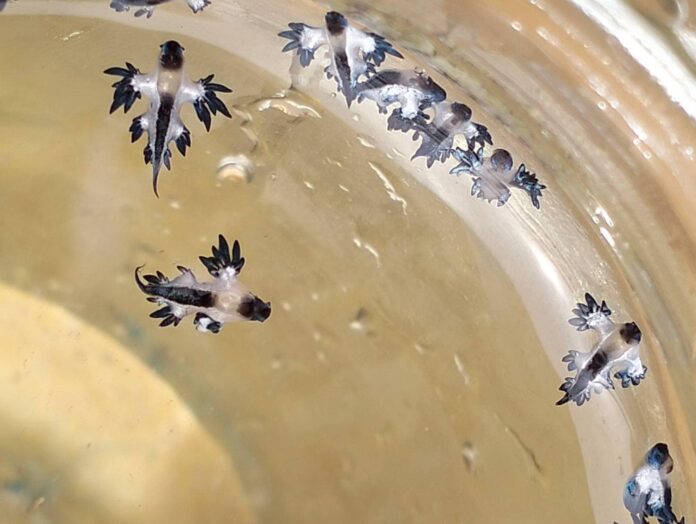 Karon –
A rare Blue Dragon Sea Slug was found on Karon Beach in Mueang Phuket.
Monsoon Garbage Thailand posted on their Facebook page that lots of Blue Dragons, or sea slugs, which is a type of mollusk, were being found on Karon Beach.
The Blue Dragon's main food is the Portuguese Man o' War, or blue bottle jelly fish, which is a poisonous jelly fish. The Blue Dragon has poison similar to the Portuguese Man o'War. They are not often found in Thailand and it is only about 1.5 inches long.
The Blue Dragon lives in the deep sea and is usually not found on shores. However, during this monsoon season, they are washed up onto some beaches. They are mostly found in the warm seas of Australia, South Africa and Europe.
Many foreign swimmers at Phuket beaches have been injured by poisonous jellyfish say Thai authorities.