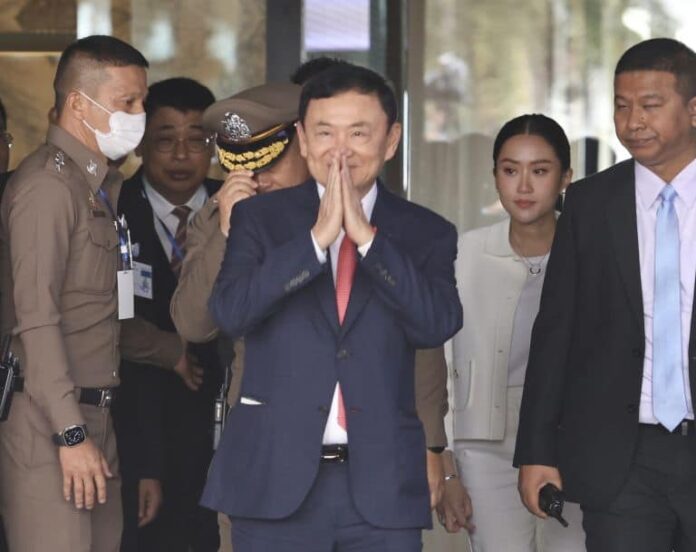 National —
Jailed former Thai Prime Minister Thaksin Shinawatra has formally requested a royal pardon, just over a week after returning to the country after 15 years in self-exile.
On Thursday, August 31st, Deputy Prime Minister Wissanu Krea-ngam, who is also the acting Minister of Justice, revealed to the press that Thaksin has filed a formal application for royal clemency.
Wissanu said that he had already received the ex-PM's royal pardon petition and that it will be handled according to procedural rules.
Thaksin, who was convicted of corruption and sentenced to eight years in prison, is currently staying at the Police General Hospital in Bangkok due to his health conditions.
He has remained in the medical facility since the first day of his conviction, after he was transferred overnight from the Bangkok Remand Prison to the hospital.
Wissanu further revealed that Thaksin submitted a pardon as an individual, not as part of a collective pardon, which is usually granted to mark special or important occasions related to the monarchy.
The pardon will be granted depending on His Royal Majesty the King's discretion, Wissanu said.
The original version of this article appeared on our sister website, The Pattaya News, owned by our parent company TPN media.