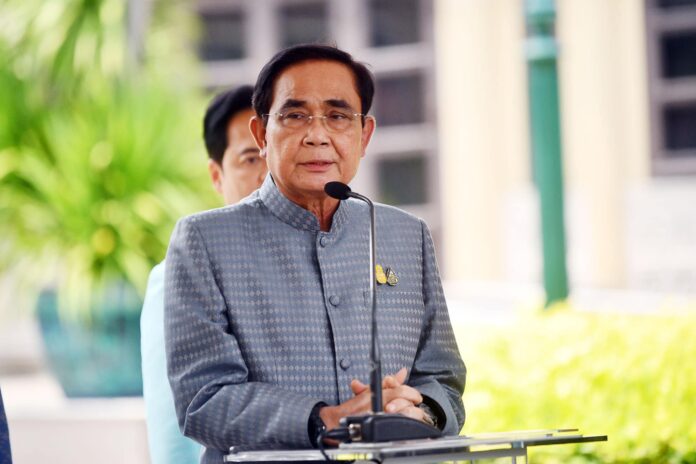 PRESS RELEASE:
The outgoing administration held its final cabinet meeting on Tuesday (29 Aug), concluding with a group photo of ministers and staff.
Caretaker Prime Minister and Defense Minister General Prayut Chan-o-cha expressed his gratitude to everyone who contributed to the government's work and national development. He also acknowledged that there would be no parting messages for the incoming government, as he plans to take a break and spend more quality time with his family.
After the cabinet meeting, Gen Prayut stated in an interview that he was thankful for the cabinet members and all officials who had been supportive throughout their term. He further emphasized that the cooperation was based on mutual trust and compliance with all laws and regulations while thanking the press for its role.
On this occasion, the outgoing premier had a meal with his ministers to express his appreciation for their collective efforts. When asked about the new government, he commented that they all looked very capable. Following the interview, he took informal pictures with the media representatives.
The preceding is a press release from the Thai Government PR Department.