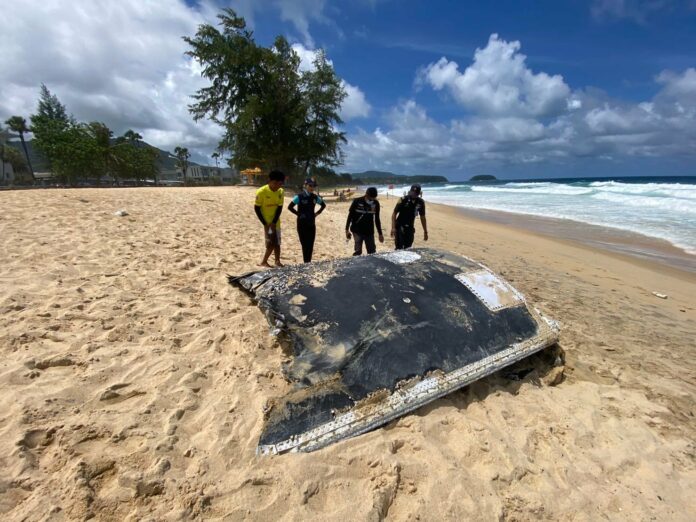 Phuket-
Mysterious debris was found on Karon Beach and an investigation is underway to identify what exactly it is.
The Karon Police Chief Colonel Khundet Na Nongkhai was notified of the huge find by lifeguards on the Karon Beach near the Karon Sport Field on Wednesday (August 30th). They and the Phuket Express arrived at the beach to find the black debris weighing about 200 kilograms. Some blue wires were found on the debris which also has a label code number.
The debris is being secured with ropes while relevant officials from the Phuket International Airport and the Royal Thai Navy are investigating to identify where it came from.