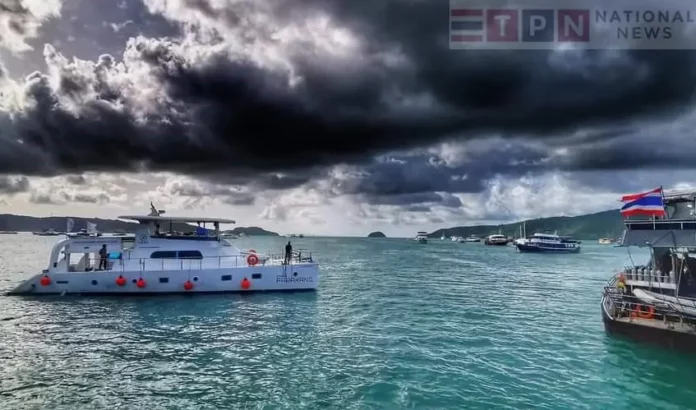 PRESS RELEASE:
The Thai Meteorological Department has issued a warning for heavy downpours across the kingdom due to low atmospheric pressure near the Vietnamese upper shore and the southwest monsoon over the Andaman Sea and Thailand.
Thunderstorms and heavy rain patterns continue in the northeastern and central regions, including Bangkok. Residents in the upper northeastern area are advised to watch for potential flooding due to accumulated rainfall.
All vessels in the Andaman Sea and Gulf of Thailand are meanwhile recommended to navigate carefully with waves reaching as high as one meter, rising to two meters during thunderstorms.
Thailand is expected to experience varied weather amid widespread storms and southwesterly winds, with Bangkok facing a 60% probability of thunderstorms and temperatures ranging from 26°C to 36°C.
Authorities have issued a cautionary advisory to residents and small fishing boats, urging them to stay vigilant and well-prepared amidst the anticipated weather conditions.
The preceding is a press release from the Thai Government PR Department.