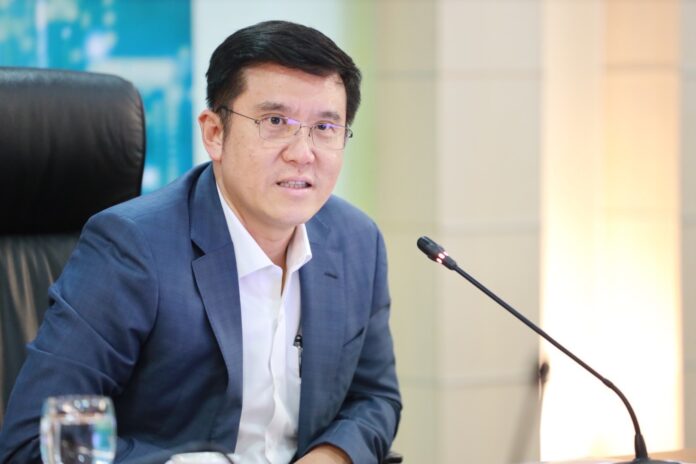 PRESS RELEASE:
Digital Economy and Society Minister Chaiwut Thanakamanusorn has directed Google to take immediate action in removing or blocking access to a misleading "digital wallet" application from its Play Store.
Previous story:
Authorities have issued a cautionary alert to the public against downloading purported registration applications promising 10,000 digital money, a central policy proposed by the Pheu Thai Party during its election campaign.
Now for the update:
The move comes after a group of scammers exploited the election of Pheu Thai prime minister candidate Srettha Thavisin by uploading an app that enticed users to register for a supposed 10,000 baht digital transfer.
Srettha had made a campaign promise to provide 10,000 baht transfers to digital wallets of all Thai citizens above 16 years old, intending to stimulate local economies as an economic revitalization measure.
Chaiwut revealed that the deceptive digital wallet app was designed to be remotely controlled, enabling its creators to manipulate the smartphones of those who downloaded it. This could potentially grant criminals unauthorized access to mobile banking applications.
Emphasizing that Srettha's cabinet had not yet been established and the digital wallet policy remained unapproved, Chaiwut urged citizens to refrain from downloading the app, while Google has been instructed to cut access to the application.
To combat misinformation and potential scams, Chaiwut advised those suspecting fraudulent practices to contact the hotline 1111 extension 87 anytime for assistance.
The preceding is a press release from the Thai Government PR Department.