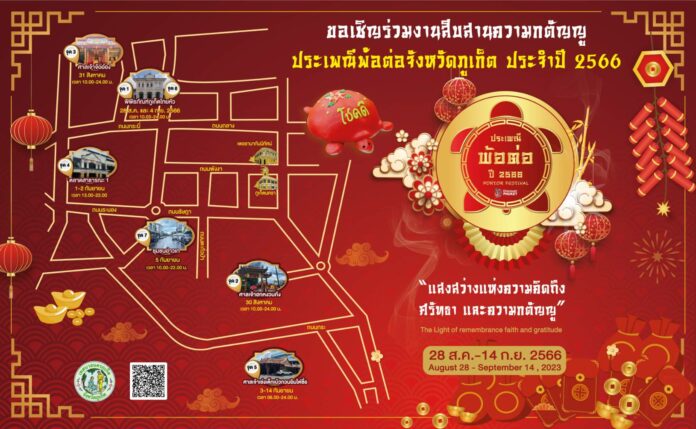 Phuket –
The annual Thai- Chinese Phuket 'Hungry Ghost' or Por Tor festival will start this month in Phuket Town.
The festival is called 'Por Tor' in Phuket but it is well known by foreigners as 'Hungry Ghost'. Thai- Chinese people in Phuket believe that ancestor's spirits are released back to the earth to visit their relatives and families during this time of the year in the lunar calendar.
One of the most important offerings for their ancestors are red turtle cakes. Turtles represent good health and long life while red is also the color of good luck to the Chinese.
The Por Tor festival is normally held at Chinese shrines in Phuket Town. However, a large festival and event is normally also held at the Bang Naew Chinese Shrine on Phuket Road in Talad Yai near Saphan Hin.
This year the festival starts on August 28th until September 14th. The actual festival event will be from September 3rd to September 14th. There will be many traditional Phuket food stalls, traditional shows, concerts, local products, and more.
This year the festival will be under the slogan 'The Light of Remembrance, Faith, and Gratitude'.