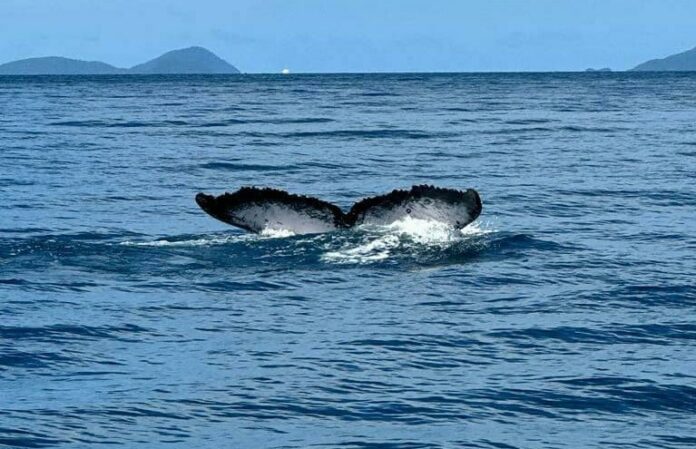 Phuket –
A rare Humpback whale has been sighted off of Phuket.
Mr. Charoen Chanaphon first spotted the Humpback whale and said that while he was piloting a tour boat from Phuket to the Phi Phi Islands in Krabi on Wednesday (August 23rd) he found the huge whale which was later identified by the Department of Marine and Coastal Resources (DMCR) as a Humpback Whale.
Marine specialist Dr. Thon Thamrongnawasawat said it has been reported that the Humpback Whale is very rarely seen in the sea around Thailand. This is only the second time that a Humpback Whale has been spotted. The first time in Thailand was reportedly 14 years ago in Phuket and there is only one photo of the Humpback whale that was spotted.
Most of them are found around Okinawa (Japan), Taiwan, the Philippines, and Australia. Large Humpback Whales can be up to 17 meters long and weigh up to 40,000 kilograms.