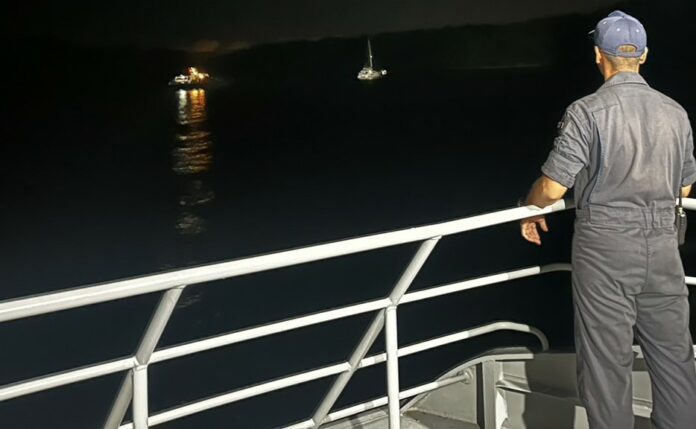 Phuket –
Five people have been rescued after water leaked into a speedboat near the Mai Thon Island, South of Phuket.
The Phuket Marine Police told the Phuket Express that they were notified by the Wichit Police about the incident on Wednesday night (August 23rd). They went out to sea to the location which had been sent by the speedboat captain.
They arrived at the location on the East side of Mai Thon Island but the Phuket Marine Police boat was unable to get near to the speedboat as the water was too shallow for their larger vessel.
A local fishing boat nearby was contacted and the Phuket Marine Police brought a water pump to the fishing boat before it reached the speedboat. The water was then removed from the speedboat.
Five people on the speed boat were taken back to the Mai Thon Island. On Thursday morning (August 24th) they were safely taken back to the Chalong Pier.
The Phuket Marine Office Chief Mr. Chayaphon Pranit told the Phuket Express that all the people who were rescued from the speedboat went out into the sea for fishing.
The Phuket Express noted that their personal details were not released by officers.