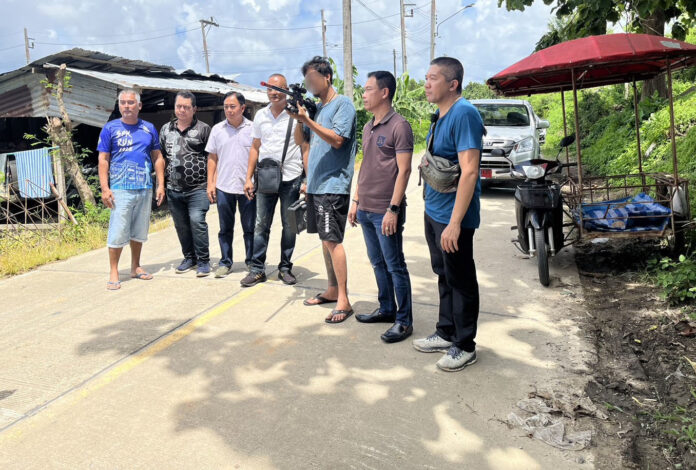 Thalang –
A gunman was arrested after a man was injured from a gunshot in Thalang.
The Thalang Police told the Phuket Express that they were notified from the Thalang Hospital on Sunday (August 20th) that a man was injured from a gunshot wound.
Police arrived at the scene to find the injured party, Mr. Songkran Rawangpai, 24, from Thalang, who had been injured from a gunshot to his arm. He was unable to communicate well and his relatives told police that Mr. Songkran has a mental health problem and speaking difficulties.
On Monday (August 21st) police identified the suspect as Mr. Sitthiphon Chanapan, 33. He was arrested at a house in Sri Soonthorn in Thalang. Seized from him was a BLACK PANTHER EVO airgun. He was taken to the Thalang Police Station and is facing charges of illegal possession of a firearm.
Sitthiphon told Thalang police that the injured man, Songkran, always steals fruits from his father's fruit garden. They had warned Songkran to stop but he still stole the fruits and allegedly said rude words before Mr. Sitthiphon opened fire due to anger. Mr. Sitthiphon claims he did not mean to hit Songkran.
Legal charges in the case are continuing as of press time.