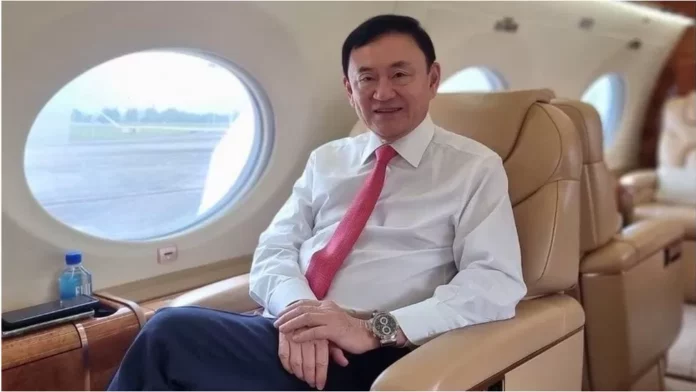 Thaksin Shinawatra 's return carries deep implications for Thailand's political landscape
The reemergence of former prime minister Thaksin Shinawatra after 15 years of exile has finally materialized, fulfilling long-standing promises and igniting fervent anticipation. As one of the most polarizing figures in Thai history, Thaksin's return carries deep implications for the nation's political landscape.
With a history marked by audacity and political ambition, Thaksin's consistent electoral victories spanning over two decades have triggered strong responses from conservative factions. These reactions have ranged from military coups and the occupation of government ministries and airports to contentious court rulings, which have resulted in the removal of three prime ministers and the dissolution of three pro-Thaksin political parties.
Now, his reappearance is attributed to a presumed discreet agreement reached with his royalist opponents to avoid imprisonment. Thaksin faces approximately 10 years of outstanding sentences from cases he contends were politically motivated.
Anticipated to be swiftly transported from Don Mueang Airport to the Supreme Court in Bangkok, he may then spend the night in a prison hospital. However, few expect his custody to be prolonged.
Despite his polarizing nature, Thaksin still commands support within the country. Demonstrating this loyalty, Samniang Kongpolparn, a 63-year-old from the stronghold of Thaksin's party in Surin province, joined hundreds of supporters at the airport to show solidarity. She expressed, 'He remains the finest prime minister we've ever had. Even though I won't catch a glimpse of him today, I wanted to extend my support. I'm open to reconciliation with the pro-military government; otherwise, we're left with the senators, which is undesirable.'
Concurrently, his political party, Pheu Thai, is striving to establish the next government, a complex process that has taken Thailand on a rollercoaster journey in a mere three months. The trajectory commenced with the ambitious aspirations of the radical youth-driven Move Forward party, which secured the majority of seats in the May election. Initially forming a coalition with Pheu Thai, this trajectory has culminated in a coalition involving nearly all groups except the reformers. Notably, this coalition incorporates parties led by former coup leaders—an alliance that Pheu Thai adamantly vowed against.
Pheu Thai insists that these two developments are unrelated, though skepticism prevails. Undoubtedly, the unelected senate comprising 250 members, a political maneuver introduced by the military junta following the 2014 coup, has constrained Pheu Thai's agency. Furthermore, the party's position was compromised by its less-than-expected electoral performance, where it ceded support to Move Forward, thereby slipping to second place for the first time.
The senate, comprised of junta-appointed members, participates alongside 500 elected MPs in electing the new prime minister. Ostensibly, their mandate is to thwart any party that might challenge the prevailing status quo—the intricate interplay between monarchy, military, and corporate entities that has dominated Thai governance for decades.
Predictably, the senate declined to support the Move Forward-led coalition with Pheu Thai, despite the latter's dominance in the lower house. When Pheu Thai undertook coalition negotiations, its reliance on senate support necessitated the inclusion of former adversaries.
Yet, some Pheu Thai politicians argue that the party should have pursued a more advantageous arrangement, resisting collaboration with the most rigid conservative factions. Any minority government formed without Pheu Thai and Move Forward would inevitably collapse, as the senators are barred from participating in standard parliamentary votes on issues such as budget allocations.
However, the Pheu Thai leadership opted for expediency, even extending an invitation to the ultra-royalist United Thai Nation party to join the coalition—a party that has historically criticized the Shinawatra family and was instrumental in toppling the prior Pheu Thai government led by Thaksin's sister, Yingluck. The coalescence of these factions within the same government underscores the dramatic shift in Thai politics.
Ultimately, the perceived threat posed by Move Forward and a younger generation demanding a discourse on monarchy's power and wealth eclipsed the protracted feud with the Shinawatra family for the ultra-royalists.
For the Shinawatras and the more business-oriented segments of Pheu Thai, securing a return to government and ensuring Thaksin's comeback have overshadowed concerns about the party's image.
Yet, voices within Pheu Thai express profound dismay over this pragmatic pact. They caution that the party risks losing its once-dedicated grassroots support and, potentially, relinquishing its two-decade-long electoral dominance in Thai politics."
This article originally appeared on our sister website The Pattaya News owned by our parent company TPN Media.