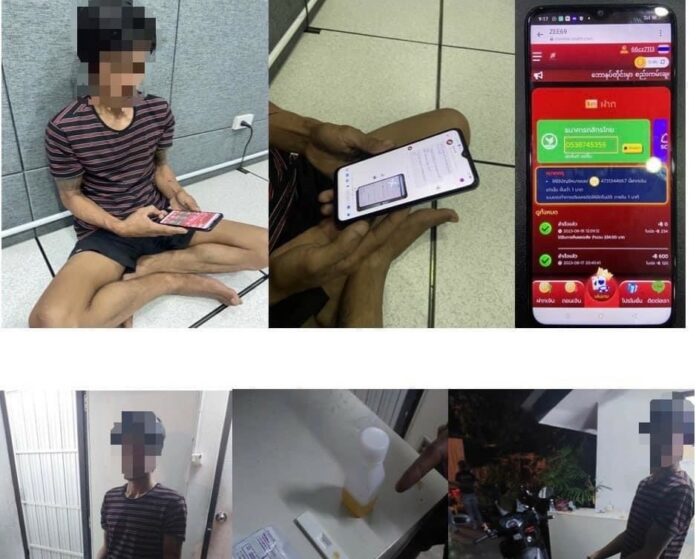 Rawai –
A house burglar from Myanmar who broke into a foreigner's house in Rawai as well as multiple other local homes has been arrested by the Chalong Police.
Our previous story:
A thief broke into a foreigner's house in Rawai and local residents said thieves had broken into many houses in the same area.
Now for the update:
The Chalong Police told the Phuket Express that on Sunday (August 20th) they have arrested Mr. THAN MIN HTIKE, a Myanmar national (His age was not given by police). He was arrested on the Chao Fa West Road in Chalong and is facing charges of theft by night. Than admitted to police that he recently broke into a villa in Soi Toh Dam in Rawai.
Than tested positive for illegal drugs after taking a urine test and is facing additional charges of using illegal drugs (methamphetamine).
Police checked Than's mobile phone as well and found he regularly played an online slot game and as a result is also facing additional charges of illegal gambling.