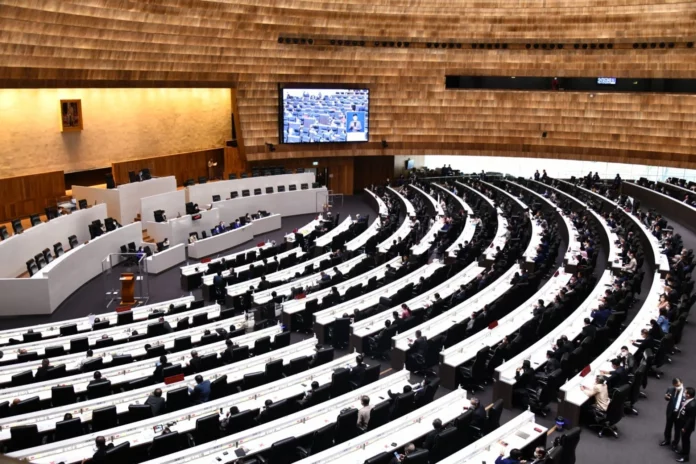 PRESS RELEASE:
Pheu Thai Party on Thursday (17 Aug) gained support from the United Thai Nation Party (UTN), potentially boosting it in its bid to form a government ahead of a prime ministerial vote in parliament next week.
The United Thai Nation Party or UTN, the party that fielded incumbent Prime Minister Gen Prayut Chan-o-cha as its prime ministerial candidate in the May election, said on Thursday that it will help Pheu Thai form a government.
UTN Spokesperson Akaradej Wongpitakroj told reporters on Thursday that "United Thai Party will join the government with Pheu Thai."
Thailand has spent more than five months under a caretaker government after Pita Limjaroenrat, leader of the election-winning Move Forward Party, was twice blocked in his bid to become premier.
Move Forward's former ally, the second-placed Pheu Thai party, earlier this month took over efforts to form a government.
Pheu Thai is set to nominate real estate tycoon Srettha Thavisin for premier in a vote scheduled for Tuesday (22 Aug) and needs the support of more than half the bicameral legislature.
The party has managed to gather the support of 13 other political parties, but it will need some support from the Senate.
The preceding is a press release from the Thai Government PR Department.