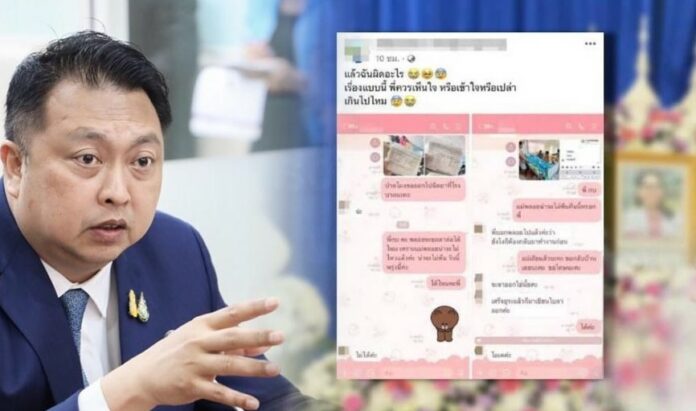 PRESS RELEASE:
The Ministry of Labor has directed its Department of Labor Protection and Welfare (DLPW) to launch an investigation into a concerning incident involving the refusal to grant an employee an extension of leave to visit her critically ill mother in Buri Ram province.
The incident gained widespread attention after a series of screenshots depicting a conversation between the employee and her supervisor were shared on social media.
The dialogue unfolded between the two individuals, both employed at a hotel in Nakhon Ratchasima province. The woman initially requested time off to receive a COVID-19 vaccination in her hometown. As her mother's condition deteriorated rapidly, she subsequently sought an extension of her leave, expressing concern that her mother might not survive beyond that night. Her plea for an extended absence was, however, met with denial by her supervisor.
On the same evening, the woman conveyed the heartbreaking news that her mother had passed away, and she needed to remain for the funeral proceedings. In response, her supervisor remained unyielding, instructing her to return to work immediately or submit her resignation. The incident sparked a wave of support from the online community, with numerous individuals expressing sympathy for the grieving woman.
Addressing the situation, Labor Minister Suchart Chomklin said the DLPW has been directed to thoroughly investigate the matter and ensure that both the employee and employer receive fair treatment in accordance with labor laws.
Suchart affirmed that labor laws uphold the right of employees to avail themselves of paid leave for personal matters, entailing a minimum of three days annually.
In order to protect the rights and welfare of employees in various industries, the labor minister emphasized that individuals can report any such incidents to the ministry using the hotline 1546.