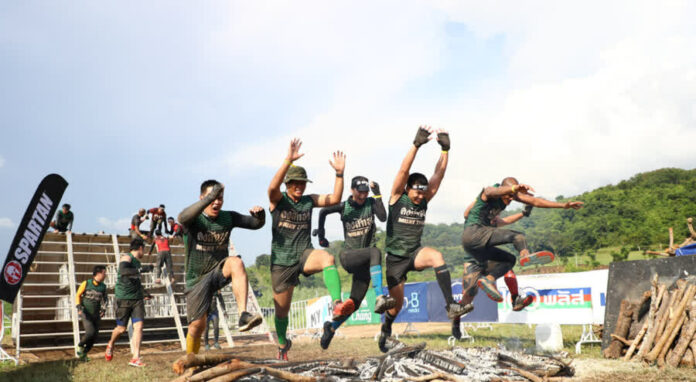 PRESS RELEASE:
Blue Tree Phuket and RUNRIO Thailand have announced a strategic collaboration to host the Spartan APAC Championship 2023, marking the second consecutive year for Spartans from around the world to take on the TRIFECTA Weekend challenge. The partnership further solidifies Thailand's reputation as a world-class sports hub.
With the recent success of "Spartan Pattaya 2023," which attracted over 6,000 participants and generated more than 300 million baht in revenue, Thailand continues to strengthen its status as a top ASEAN sports event center. The upcoming "Spartan Phuket 2023" event, set to take place on November 25-26, 2023, at Blue Tree Phuket in Phuket Province, is expected to draw over 5,000 participants and generate significant economic benefits.
Bo Johan, the General Manager of Blue Tree Phuket, conveyed his excitement for the forthcoming event. He mentioned that after the triumph of the 'Pattaya Spartan Trifecta Weekend & Trail 2023,' preparations are in full swing for the 'Phuket Spartan Trifecta & APAC Championship Weekend Presented by Blue Tree Phuket.' He added that this event, in partnership with various collaborators, will provide a diverse range of activities for participants to engage in and relish.
The "Phuket Spartan Trifecta and APAC Championship Weekend Presented by Blue Tree Phuket" will feature a challenging off-road race with 30 obstacles, designed to test the physical endurance of participants.
The event will take place against the backdrop of Thailand's largest clear crystal blue lagoon. Spartan Thailand has enlisted the support of more than 20 brand ambassadors and influencers to promote the event, with a projected reach of over one million fans. The Thailand Convention and Exhibition Bureau (TCEB), along with Phuket Province and RUNRIO Thailand, have also sponsored the event.
The preceding is a press release from the Thai Government PR Department.