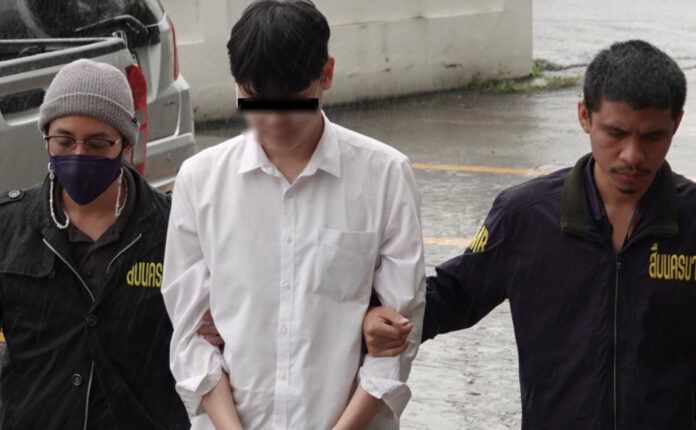 Phuket –
A man was arrested in Phuket after he allegedly was involved in a land loan application scam in which a victim lost about a million baht, or 30,000 USD.
The Thai Cyber Police told the Phuket Express that on Saturday (August 12th) they arrested a man identified only as Mr. Winat, 25, at a department store in Thalang. The arrest came after the Nonthaburi Provincial Court issued an arrest warrant on July 19th, 2023 for Winat for fraud.
Winat was found to have been allegedly involved with scammers who were tricking victims to download a fake Land Department application called 'SmartLand'. An unidentified female victim who is also a fairly well-known newscaster of Thai media had lost about a million baht after she downloaded the application and filled out fake land loan information, sending money as initial processing and down payment fees.
The land, of course, was fake and the scammers vanished after receiving the funds.
Other suspects involved in this particular scam are still being sought by the Thai Cyber Police. Winat did not immediately enter a plea or make a statement about the allegations against him. It was not immediately known if he had an attorney.