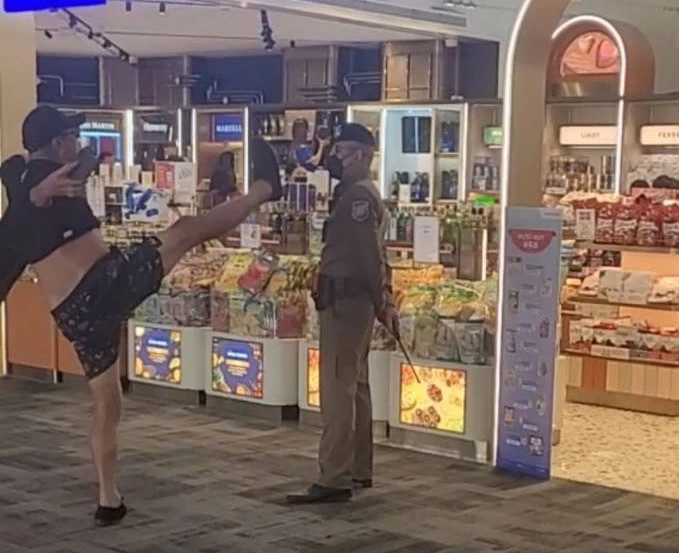 Bangkok —
An angry Chinese tourist tried to hit the tourist police at Don Mueang International Airport with a skateboard after he was not allowed to board a plane heading to China on Wednesday night, August 9th.
The incident went viral over the past weekend and led to many comments and views on social media, many critical of how Thai police responded to the incident. Police, however, downplayed the incident stating that they were being cautious and surveying the situation.
The tourist was identified only as Mr. Chen, 45, and caused a scene at the bustling airport in Bangkok after the airline announced a change of boarding gate for his flight around midnight on Wednesday.
This enraged the tourist, who subsequently started to cause a commotion by shouting in the departure terminal. Due to safety concerns, the captain of his flight decided to ban him from boarding the plane, which angered him even more. Language barriers also worsened the situation.
Two tourist police officers at the airport then approached the Chinese tourist to try to calm him down, but he repeatedly tried to hit them with a skateboard that he was carrying. He did not actually hit them, however.
He also pretended to swing his leg at the face of one of the police, but the officer stood their ground. Eventually, he was escorted out without causing damage to the airport.
It was reported that after some talks with the airline, the tourist was given a ticket to his country and left Thailand on Thursday, August 10th. His tantrum was recorded and posted on TikTok by some passengers and then netizens reportedly criticized the police officers for their seeming indecisiveness in handling the situation.
Police, however, said they were calm and used discretion and as a result nobody was injured. They also downplayed the incident, stating it wasn't a major issue and that the man had just lost his temper.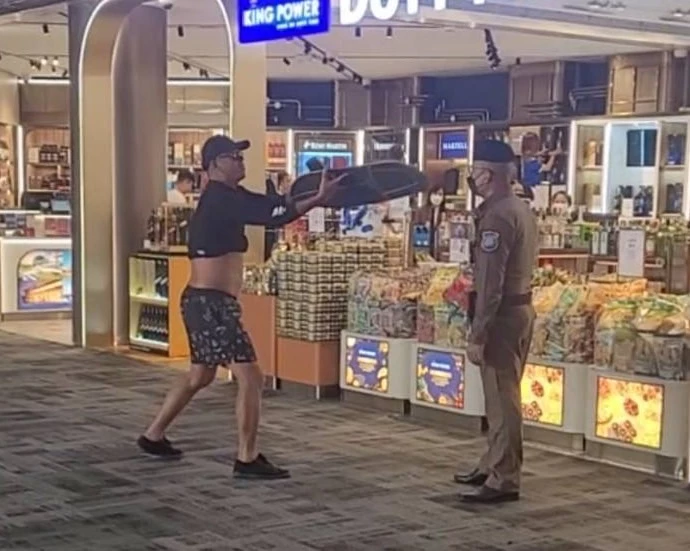 This article originally appeared on our sister website The Pattaya News.