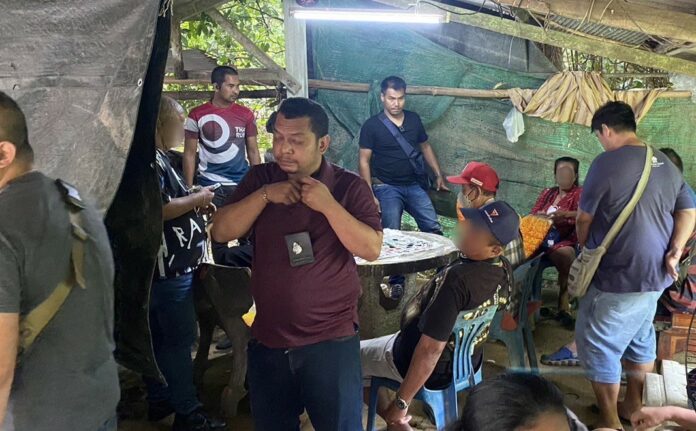 Thalang –
Police raided two illegal gambling dens in Thalang and 18 gamblers were arrested.
The Thalang Police told the Phuket Express that on Sunday (August 13th) they raided an illegal cock fighting gambling den in Sri Soonthorn. Eight gamblers were arrested. A nearby High- Low gambling den was also raided where 10 gamblers were arrested.
The raid came after police received a tip-off from a concerned citizen that there were illegal gambling dens in the area. All gamblers were taken to the Thalang Police Station to face charges with joining in illegal gambling although their names were not released to the press.
One woman, identified only as Ms. Ya, is facing additional charges of operating an illegal gambling venue.