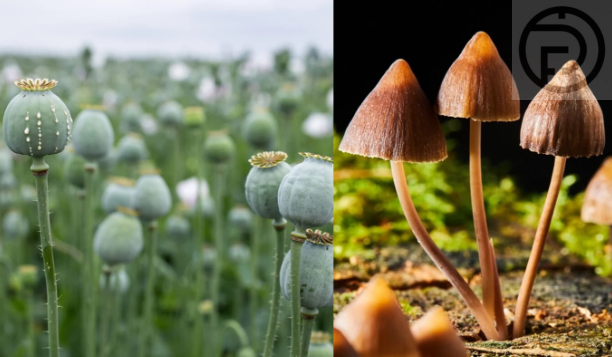 PRESS RELEASE:
The Cabinet has given the green light to a draft royal decree that permits the cultivation of opium and magic mushrooms for medicinal use on a trial basis.
The proposal, presented by the Justice Ministry, received unanimous support from key government bodies including the Higher Education, Science, Research and Innovation Ministry, Interior Ministry, Office of the National Economic and Social Development Council, and the Royal Thai Police.
The draft decree, upon announcement in the Royal Gazette, will mark the commencement of this ambitious project. Carefully reviewed by the Council of State, an advisory body on legal matters, the decree has been designed to foster innovation and reduce the nation's dependence on imported morphine and anti-depressants.
Under the new regulation, the International Narcotics Control College, situated within Chiang Rai's Chiang Saen district, will be authorized to cultivate opium for medicinal purposes. This college, overseen by the Office of Narcotics Control Board, will facilitate the extraction of morphine by the Government Pharmaceutical Organisation in their laboratories located in Bangkok and Pathum Thani.
The decree also aims to enable the growth of magic mushrooms in designated universities and educational institutions across four regions of Thailand. Institutions approved for the project will be those deemed ready to embark on experimental projects to create anti-depressants from the extracts of magic mushrooms.
Magic mushrooms contain essential compounds, psilocybin, and psilocin, which possess promising potential for developing anti-depressant drugs. Thailand has witnessed a significant rise in the number of depression diagnoses, with approximately 1.76 million cases recorded between 2015 and 2020.