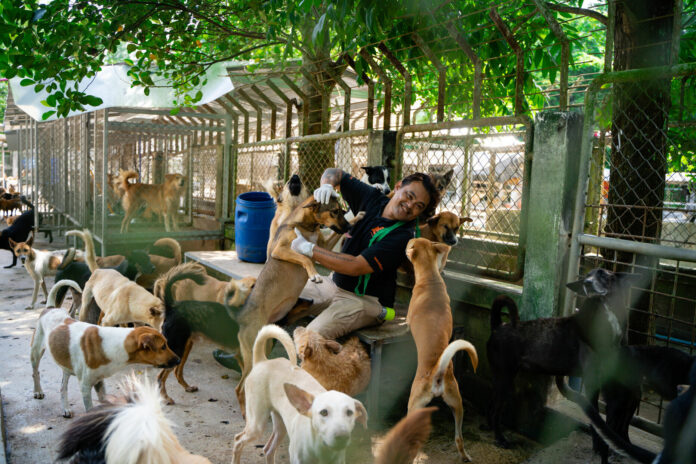 PRESS RELEASE:
Soi Dog Foundation carries out annual vaccination drive at Phuket Stray Dog Shelter, urges responsible pet ownership.
Soi Dog Foundation carried out its annual vaccination drive at the Phuket Stray Dog Shelter in Thalang – also known as the government dog pound or GDP – this month.
In collaboration with the Phuket Provincial Livestock Office, all 847 dogs at the shelter were vaccinated against six common diseases, including rabies, distemper and parvovirus, as well as protected against ticks, fleas and parasites.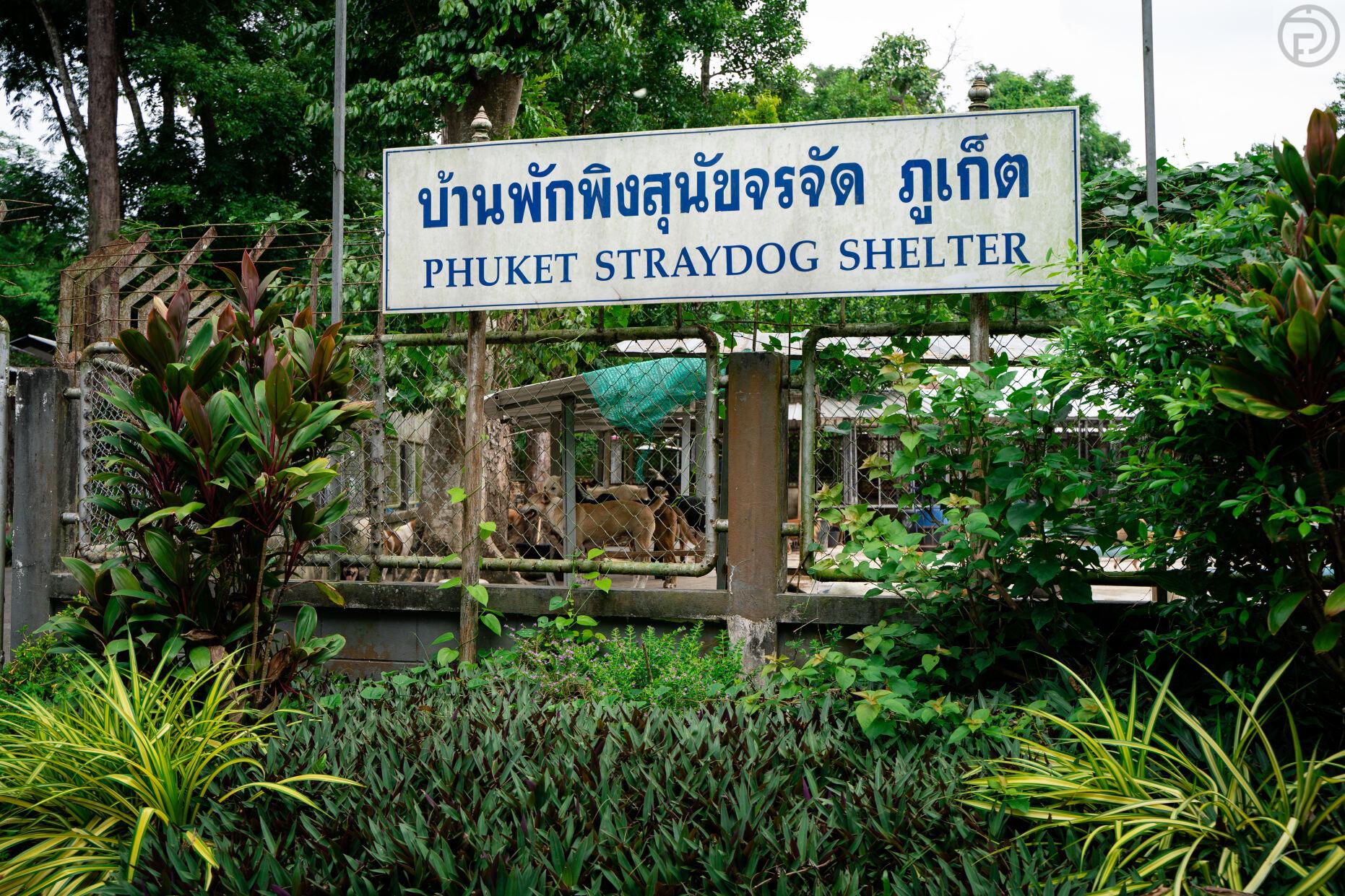 The vaccination drive forms part of Soi Dog's long-standing commitment to the health and wellbeing of the dogs at the shelter and also feeds into a wider cross-agency effort to establish Phuket as Thailand's first rabies-free province by the end of the year. 
In addition to annual vaccinations, the foundation sends veterinary staff to the shelter on a weekly basis and community outreach staff on a daily basis to ensure that all dogs housed there are spayed/neutered, dewormed, protected against ticks and fleas and treated for any health issues, with the most common being dog bite wounds, mange and diarrhea. Any dogs suffering from more severe conditions are transferred to the Soi Dog hospital in nearby Mai Khao for further treatment.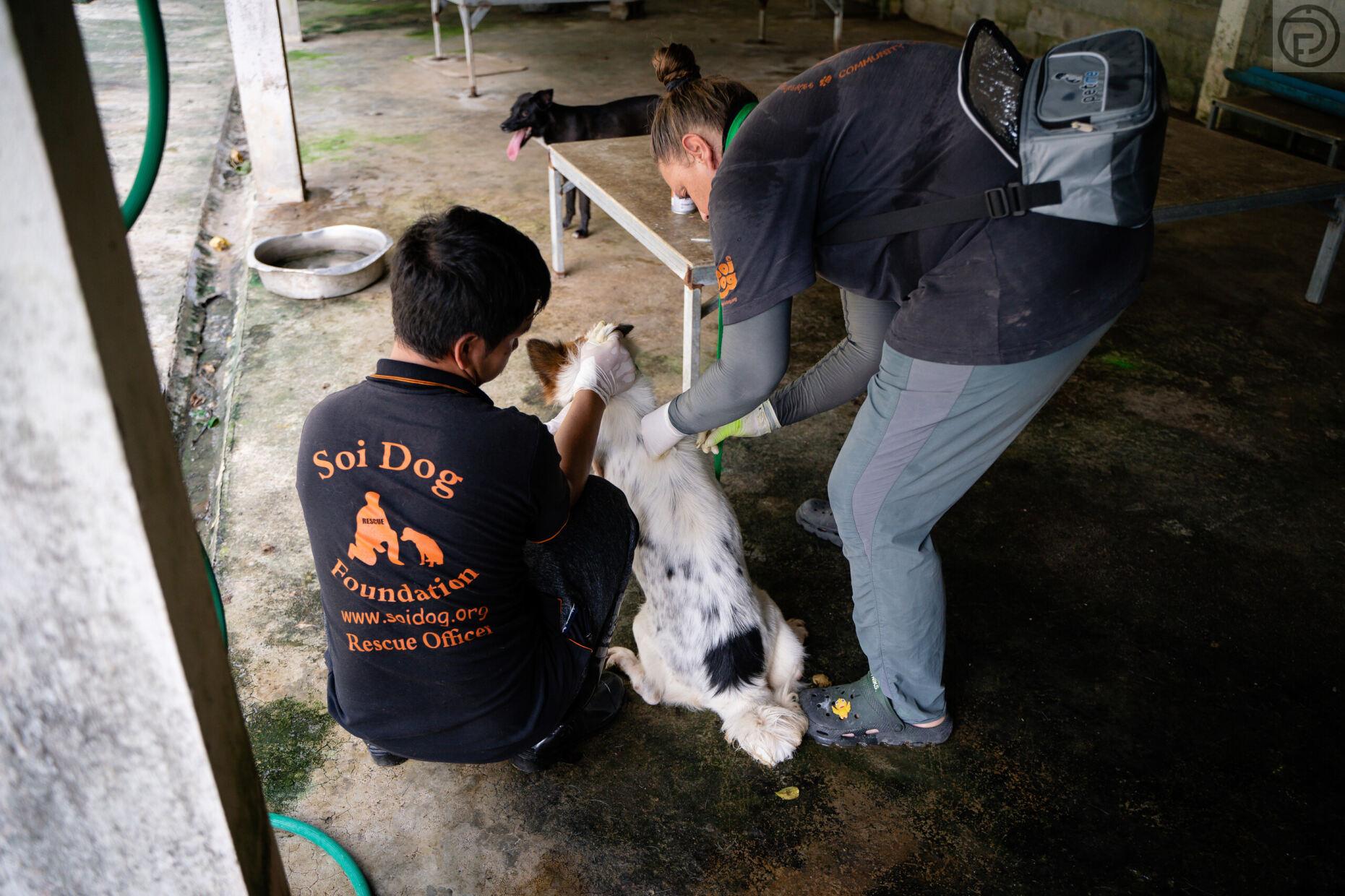 Speaking on the improvements he has seen at the shelter, Phuket Provincial Livestock Office Director Mr. Suthat Niyomthai said, "The shelter makes every effort to improve dog welfare. Cleaning has been more organised, and the dogs are generally in good health.
"Vaccination is a key element of maintaining the dog's wellbeing, building immunity and increasing the possibility of having someone adopt them," he added.

While improvements continue to be made, the foundation is firm in its position that sheltering is not the answer to the overpopulation of stray animals and that the primary focus must be on sterilisation and education, particularly surrounding responsible pet ownership.  
"Many of the dogs housed at the Phuket Stray Dog Shelter are abandoned pets, and we have seen time and time again that these dogs fare terribly in a shelter environment. Going from the centre of attention in a comfortable home to one of hundreds of dogs in a concrete building overnight is extremely stressful for them," said Soi Dog CEO Louise Rose.
"We strongly urge anyone considering bringing a dog into their family to be absolutely certain first that they can care for that dog's needs for the duration of their life so they do not end up suffering this fate. 
"No dog wants or deserves to be in a shelter," she added. 
The preceding is a press release published with full permission and authorization by the organization(s) listed in the PR material and TPN media. The statements, thoughts, and opinions of the organization involved in the press release are entirely their own and may not necessarily represent those of TPN media and its staff.