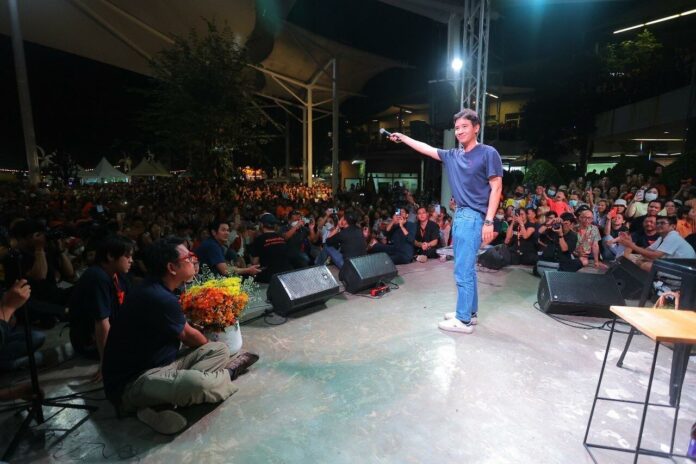 PRESS RELEASE:
In a recent meeting of the Move Forward Party, members of parliament (MPs) from various districts were instructed to visit their local constituencies and gather public opinions on the prime ministerial voting process.
Pakamon Noon-anan, a party-list MP and deputy spokesperson of the Move Forward Party, revealed that the discussions during Tuesday's (8 Aug) executive committee and meeting of party MPs did not cover the topic of the voting of the next prime minister. However, district MPs were instructed to collect public opinions on the vote and the party's stance, as no consensus would be reached without the voice of the people.
In related developments, Move Forward deputy leader Pol Maj Gen Supisan Pakdeenaruenart said a proposal may be submitted at the next parliamentary meeting to support the Pheu Thai Party, even as it would mean placing Move Forward in opposition. However, Pakamon clarified that the opinion remains the personal view of Supisan and has not yet been discussed at the executive committee meeting.
Pakamon also dismissed claims that supporting Pheu Thai without joining its planned coalition would be akin to shutting down Move Forward. She insisted such a move would be unacceptable, as it would represent a collapse of the election process. She added that the situation with the Pheu Thai Party and the political environment must be further assessed.