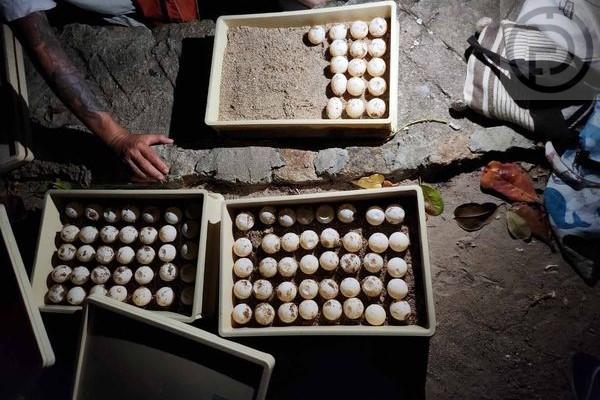 Surat Thani –
Ninety-one sea turtle eggs have been found on Turtle Island (Koh Tao) in Surat Thani.
Locals in Baan Koh Tao Village found a huge mother sea turtle laying eggs on Sai Thong Beach (Golden Sand Beach). After covering the nest with sand, the mother turtle returned back into the sea.
Officials from the Department of Marine and Coastal Resources (DMCR) arrived at the beach to find 91 eggs inside the nest. The eggs have been relocated to a safe location nearby due to concern of damage from the weather.
Foreign tourists were excited to see the mother sea turtle laying eggs as they had never seen it before. Locals told the Phuket Express that it has been a long time since mother sea turtles last laid eggs on the beach
Sai Thong Beach is one of the most famous diving destinations on Turtle Island. Lots of mother sea turtles used to lay eggs on the beach in the past which is why the island was named Turtle Island.