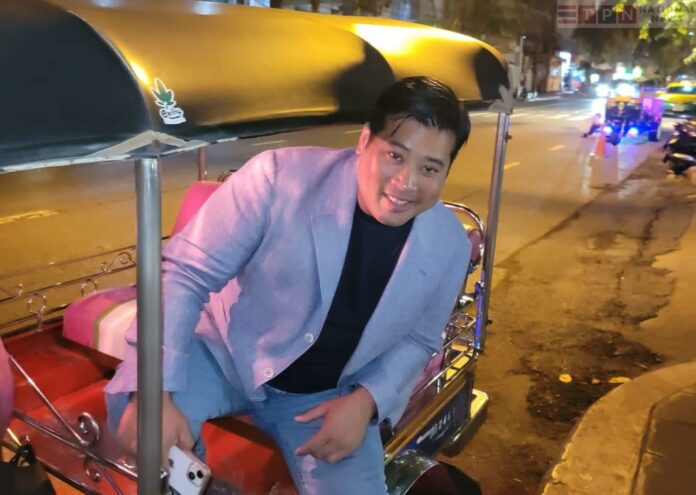 Thailand –
The second son of His Royal Majesty King Maha Vajiralongkorn has visited Thailand after 27 years.
Vacharaesorn Vivacharawongse, 42, is well known to Thais as 'Than Aon' and arrived in Thailand on Saturday (August 5th), 2023. 'Than Aon' has lived and worked in the United States for most of his life, working in the legal field.
'Than Aon' first visited temples and met with senior monks before visiting the Slum Child Care Foundation Under the Patronage of Her Royal Highness Princess Galyani Vadhana Krom Luang Narathiwat Ratchanakarina in Bangkok.
Thai people welcomed him and even said the words 'Long Live'. 'Than Aon', however, who doesn't officially have a Royal title, said, "Please don't say these words to me because I am not here in any official position or capacity.' He lifted his hands to 'Wai' and respected the Thai people instead and took photos with them. He has also posted on his personal Facebook a picture of him on a Tuk Tuk taxi which got many likes and shares.
He told the international press about his visit to Thailand "I have received a very warm welcome from the Thai people. I have lived abroad for a long time but I have never forgotten that I am Thai. I spent my time abroad promoting Thai culture to foreigners too. I have left this country for 27 years and have finally come home to visit. My dream has come true."
Than Aon has stated the visit was of his own accord and in no official capacity and as of press time the Royal Palace and Household had not released an official statement, although the visit was widely reported in Thai and foreign media.
This article originally appeared on our sister website TPN National.