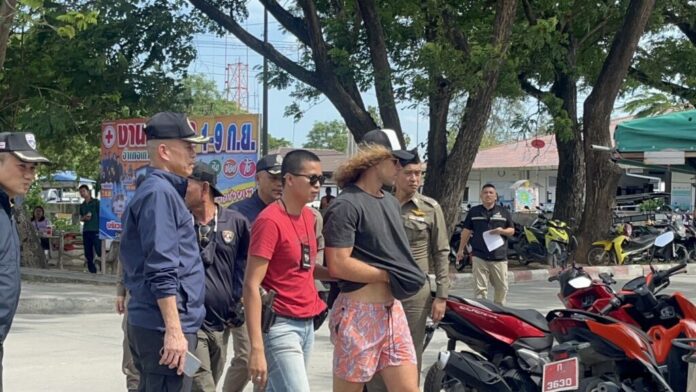 Surat Thani —
The forensic team has confirmed that the body parts found at a landfill on Thailand's southern tourist island of Pha Ngan, Surat Thani, belong to a Colombian man believed to have been murdered by his Spanish lover.
First our previous story:
Thai police have arrested a Spanish suspect for allegedly murdering and dismembering his Colombian male partner on the southern tourist island of Pha Ngan, Surat Thani.
Now for our update:
The results of the DNA analysis showed that the body parts belonged to Mr. Edwin Miguel Arrieta Arteaga, a 44-year-old Columbian gender reassignment surgeon, who was going on a trip to Pha Ngan Island with his Spanish partner, Mr. Daniel Jeronimo Sancho Bronchalo, 29.
Mr. Edwin mysteriously lost contact with his relatives after travelling to the island to enjoy the full moon party with Mr. Daniel. His dismembered body parts were later found stuffed in garbage bags at a landfill on the island.
So far, Mr. Daniel admitted to allegedly murdering and separating his lover's body, claiming Mr. Edwin tried to forcefully have sex with him. This led to a fight where Mr. Daniel punched Mr. Edwin one time, causing him to fall and fatally hit his head on a bathtub. This forced Mr. Daniel to have to dispose of the body by dismembering it, according to his claim, although the police remained skeptical about it.
The police said that the suspect had planned the incident meticulously, having invited his partner to meet at the island and bought the right tools to dismember the body.
Mr. Daniel is being detained on charges of premeditated murder, concealment of the body, and tampering with the evidence.
Additionally, the police revealed that Mr. Daniel had previously visited the island once. He also used Mr. Edwin's credit card and his money to invest in opening a restaurant in Spain.
Apart from the alleged dispute over jealousy, the motive might also have been motivated from financial issues, the police stated.
A search for the victim's remaining body parts that the suspect ditched in the sea is underway, with the authorities successfully recovering a black bag containing the victim's head, both hands, and arms on August 6th.
This brings the total found body parts to eight out of the total 14, leaving six parts still missing, as claimed by the suspect.
It is understood that Mr. Daniel is the son of a well-known Spanish actor, Rodolfo Sancho Aguirre. Furthermore, he is also the grandson of Félix Ángel Sancho Gracia, a legendary Spanish actor.
His father is reportedly planning to visit Thailand after learning of his son's current situation.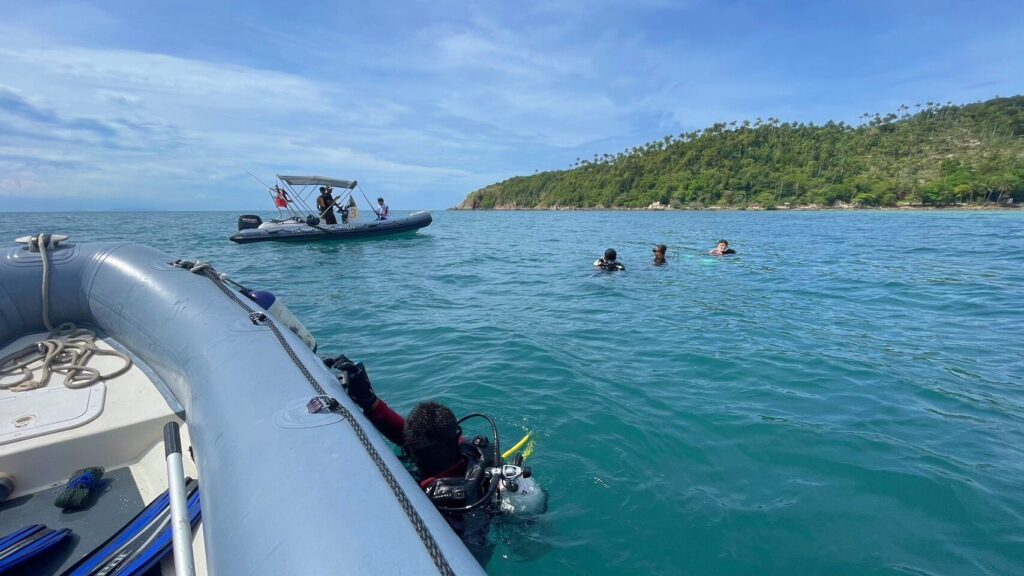 This article originally appeared on our sister website The Pattaya News.