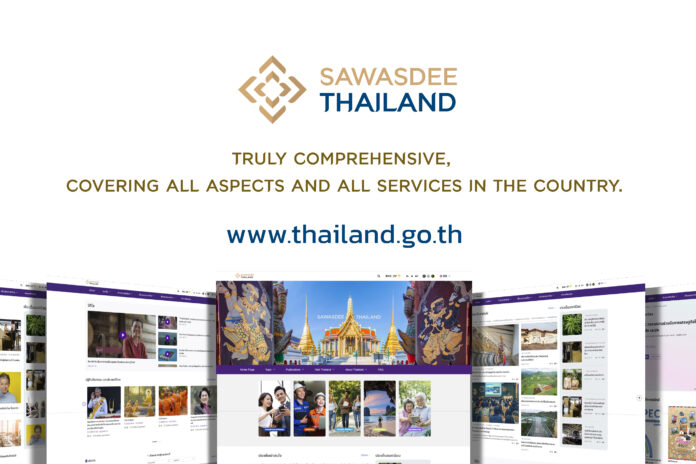 PRESS RELEASE:
The Thai Public Relations Department (PRD) is proud to introduce "SAWASDEE THAILAND", a multi-language web portal accessible via www.thailand.go.th. The website serves as a reliable information source about Thailand.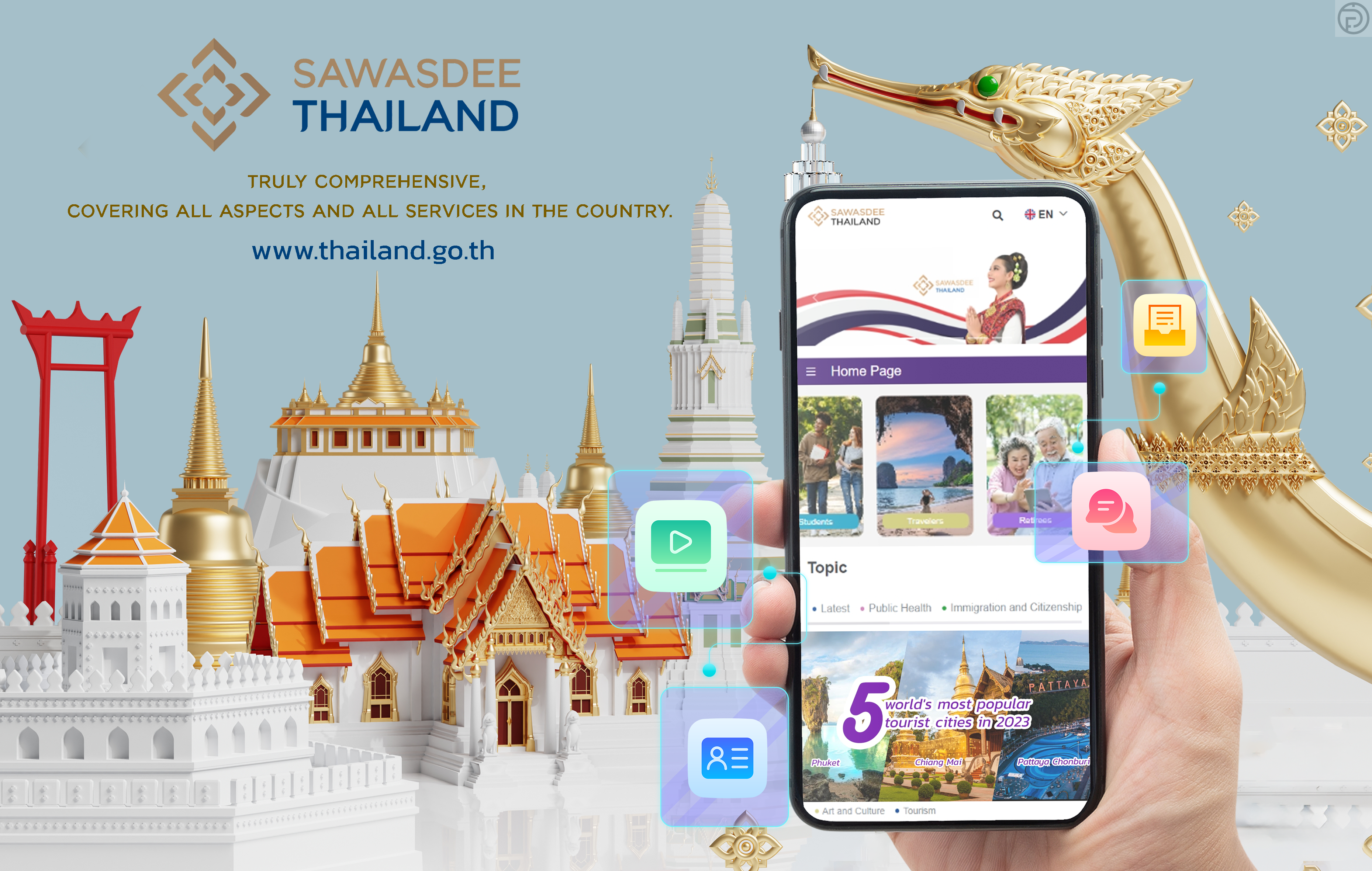 August 4th, 2023: The Deputy Permanent Secretary Department Chief Information Officer (DCIO), Ms. Oranuch Srinon, presided over the "PR PLAN FOR ALL: Creative Communications Drive Nationwide Effort" event on July 31st, 2023. He announced the launch of Thailand's central website under the domain www.thailand.go.th, marking a significant stride in advancing public relations efforts. The "thailand.go.th" website is designed to be a reliable information source for both foreigners and Thai citizens, providing critical data to support decision-making in investment, economics, and social endeavors, which is vital for the nation.
Mrs. Sudruetai Lertkasem Deputy Director – General Department of Public Relations added that this website functions as a central hub for news and public relations information. It integrates various ministerial functions, such as immigration, tourism, employment, business, investment, arts and culture, education, public health, technology, and the environment. It caters to all foreign groups planning to visit Thailand, including businesspeople and investors, students, tourists, workers, and retirees. It also provides useful information for Thai citizens. The website supports five languages: Thai, English, Chinese, Japanese, and German.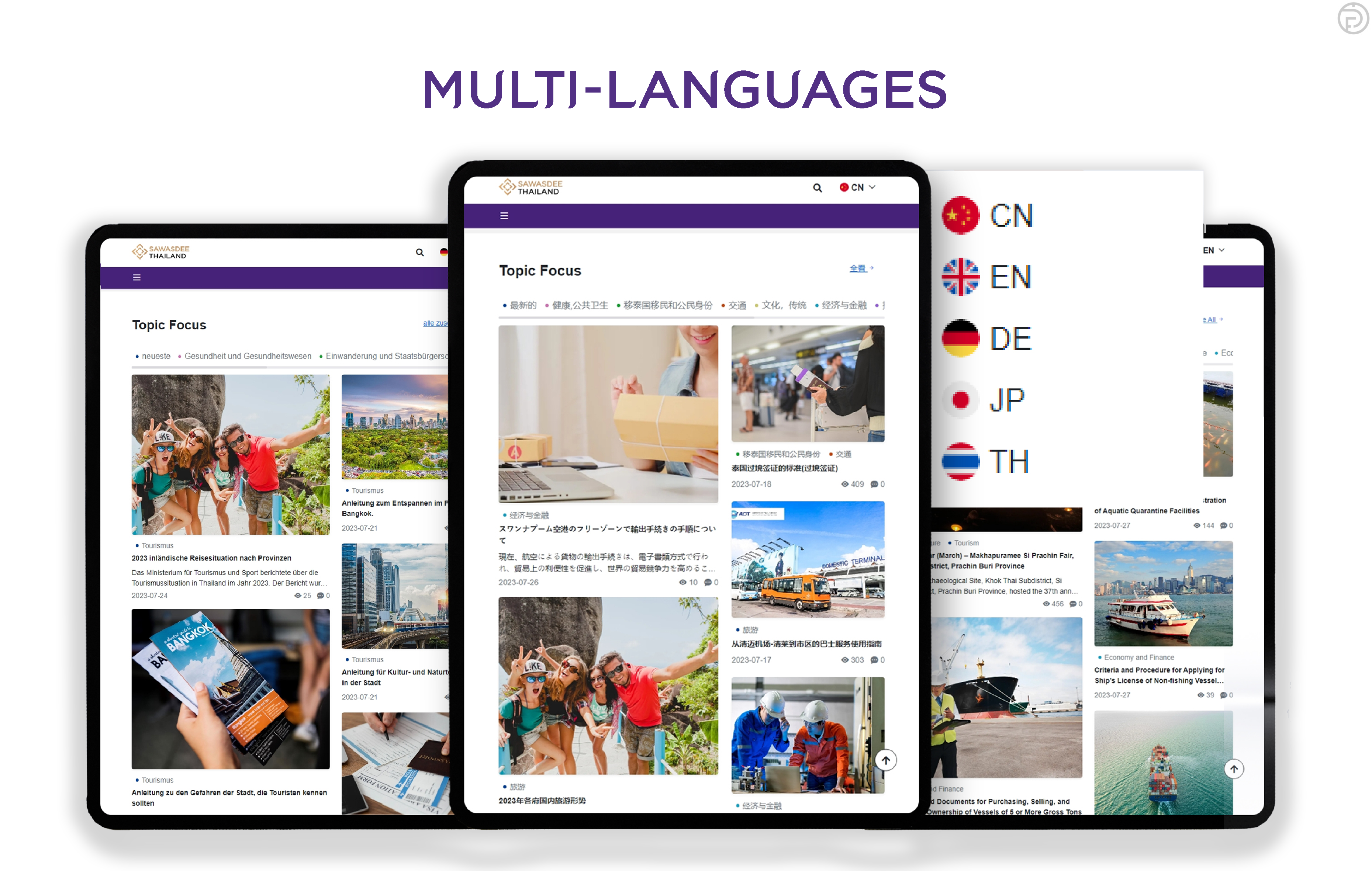 The design of www.thailand.go.th is responsive, making it compatible with all devices while providing beneficial data and engaging features. It includes:
An "About Thailand" section that offers comprehensive basic information about Thailand, such as the Thai national anthem, geography, population, currency, major industries, and governance.

A "Topic" section displaying the latest posts and articles, allowing users to follow updated news swiftly.

A "Most Popular" section showcasing ranked news articles with the five highest readership.

A "Multimedia" section presenting various media forms, including text, images, infographics, and moving images, both real and motion infographics.

An "Accessibility" function designed under the "Design for All" concept to ensure equal access to information for all users, including text size adjustments and color settings for visually impaired users.

A "Search" function that makes finding information within the website easier, with both text and voice search capabilities.

A link to data from different departments, supporting information integration with all ministry departments via RSS Feed and API.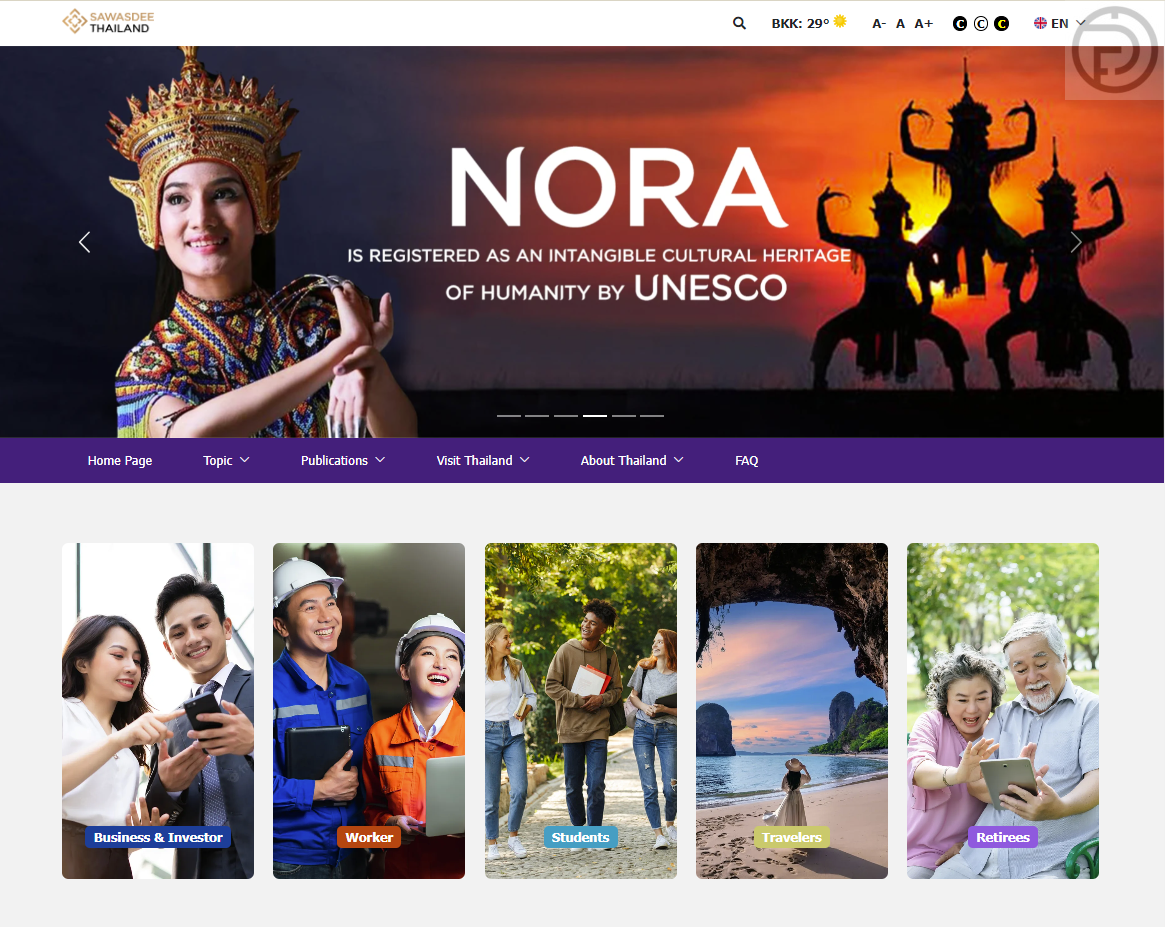 The development of the central website of Thailand, "www.thailand.go.th", aims not only to provide a communication channel for accurate perception and understanding about Thailand for citizens and the global community, but also to support the Thailand 4.0 reform. Users can quickly access correct information, which not only enhances the efficiency of public sector work but also portrays a positive image of the country.
The preceding is a press release published with full permission and authorization by the organization(s) listed in the PR material and TPN media. The statements, thoughts, and opinions of the organization involved in the press release are entirely their own and may not necessarily represent those of TPN media and its staff.