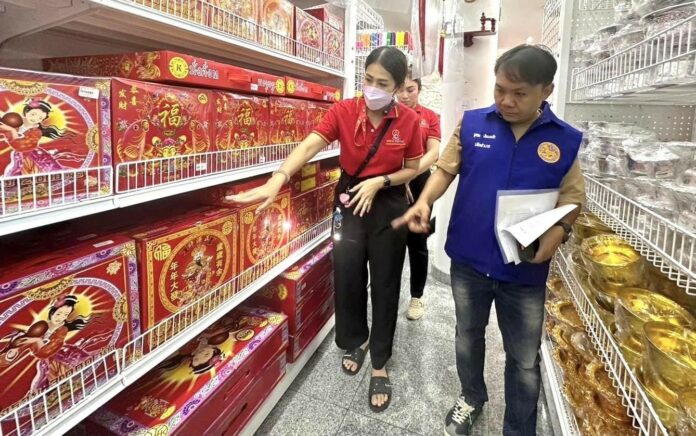 PRESS RELEASE:
Permanent Secretary for the Interior Suttipong Juljarern has discussed details related to the recent explosion at a warehouse in Muno sub-district of Narathiwat's Su-ngai Kolok district. He said the incident could be traced back to the illegal storage of fireworks, which led to numerous casualties due to the resulting explosion.
In response to the tragic event, the Ministry of Interior has promptly instructed all provincial governors to manage and inspect those authorized to manufacture, import or sell fireworks. The move aims to ensure smooth operations, regulatory compliance and appropriate law enforcement regarding firearms, ammunition, explosives, fireworks and firearm replicas.
The Department of Provincial Administration also issued an urgent order to the governors of all 878 districts across the country to expedite the inspection of potential warehouse sites or buildings for illegal fireworks storage. They were directed to report their findings swiftly to provincial governors and the department to ensure rigorous control and inspection of fireworks operations in all areas.
Following the instructions, Suttipong reported that a local inspection in Kanchanaburi province uncovered an unauthorized fireworks storage facility. The municipal administration of Kanchanaburi province raided an unnamed building adjacent to a residence in Wang Dong sub-district of the capital district. During the raid, evidence of fireworks production was discovered, and a 68-year-old suspect claiming ownership of the property was apprehended.
The suspect confessed to producing funeral fireworks without a license from the local registrar. Several items were seized as evidence, including different sizes of fireworks, gunpowder, fuses in various colors, and cut fuses. The Kanchanaburi Muang municipal enforcement team has charged the suspect with manufacturing fireworks without permission from the local registrar. The suspect was handed over to the local investigating officers for further legal proceedings.
The preceding is a press release from the Thai Government PR Department.
The Phuket Governor has ordered inspections at firework shops.
There are 47 legal operators selling fireworks in Muang Phuket district and officials are planning to inspect and visit all of them.