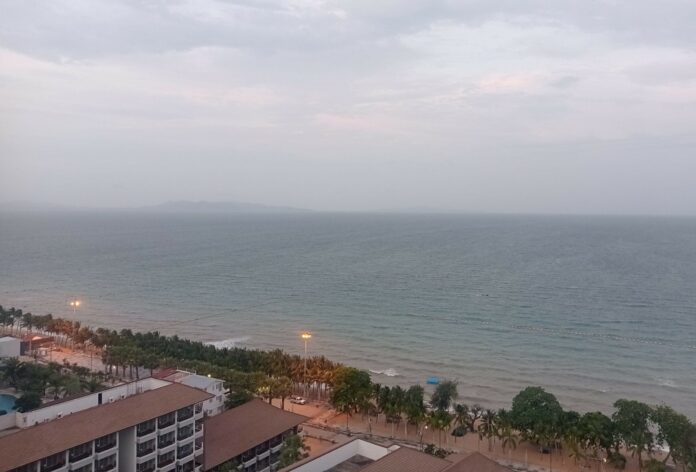 Bangkok, Thailand-
Of all our stories in the past week, one particular story, indeed basically just a small portion of the overall story, sent shockwaves through the retired ex-pat community and the rumour mill was set on fire.
We are referring to this article about Thai police cracking down on foreign criminal motorbike clubs following it being discovered that the prime suspect in the brutal murder and dismemberment of a German businessman in Pattaya was allegedly a prominent member of one of these clubs.
It isn't the crackdown on motorbike clubs that upset and disturbed many of our readers, leading to various E-mails and messages, but a statement in the article attributed to deputy national police chief General Surachate Hakparn, arguably the most well-known police officer in Thailand and former Chief of Thai Immigration.
The statement and excerpt that shook up many readers is below:
Deputy National Police Chief Pol Gen Surachate Hakparn stated that the gang members tend to favor Thailand due to the lack of strict law enforcement and corrupt officials.
He cited the outdated 1979 Immigration Act, which allows foreigners aged above 50 to easily live in Thailand only if they have 800,000 baht in their bank account or an income certificate with a monthly salary not less than 65,000 baht.
This also tended to be the case of the suspects in Mack's murder.
Due to the existence of these dangerous gangs, aware foreign tourists feel discouraged to visit Pattaya or invest in the Eastern Seaboard, causing huge damage to the country, Pol Gen Surachate said.
Thus, the RTP needs to regain trust from tourists by not only eradicating these gangs but also some Thai officials who clandestinely aid them.
As part of the efforts, Pol Gen Surachate promised that he would propose an amendment to the immigration law, especially concerning retirement visa extensions, through the police chief once a new government takes office. This aims to filter out bad people and make the law truly helpful for investors or someone who innocently want to live in Thailand.
We here at TPN media wanted to take a closer look at these statements after trying to answer many individual comments and messages over the past week or so.
First, as an individual of great influence with both the Royal Thai Immigration and Royal Thai Police, when Mr. Hakparn speaks it is best to listen. He is well known for many reforms and changes, many admittedly unpopular to foreigners, when in charge of Thai Immigration.
Secondly, nothing is set in stone currently. This isn't a case of Mr. Hakparn simply saying we are upping the requirements and making the decision on his own. It will need significant discussion from Parliament and relevant agencies. Yes, some programs like Thailand Elite are changing their requirements individually, but they are essentially completely run by the Thailand Tourism Authority and run as a company with a single shareholder, not a government plan. We aren't going to be touching much on the Elite changes which also seem to be raising costs involved significantly, as these changes affect a much smaller group of people than blanket retirement visa changes.
Third, Thailand currently has only a caretaker government. Since the election in May there has been continued drama and problems over forming a new government and it seems nearly every single day is another legal challenge or delay, like this one we recently covered here. The bottom line is there is currently no Thai Prime Minister and even once this is chosen it will take some time to get the new government formed, ministers in place, and priorities aligned.
Is this going to be something to keep an eye on down the road? Yes, certainly. But worrying and focusing on baseless speculation and proposals that are currently just talk with no concrete changes proposed to the government will only cause you more stress.
TPN media will certainly stay on top of this subject and continue to communicate any concrete proposals and statements from relevant officials in regard to visas and retirement visas. We will also make sure, as a fairly well-read publication in both Thai and English, that the viewpoints of our readers are made clear to decision makers.
For now, however, breathe a bit…any changes are at least six months off and more likely a year, in my opinion. (Not counting elite, again, which is essentially a private company owned by the tourism authority and can make their own independent decisions.)
Have a great weekend everyone.
Adam Judd
Co-owner, TPN Media.
August 5th, 2023
The original version of this article appeared on our sister website, The Pattaya News, owned by our parent company TPN media.