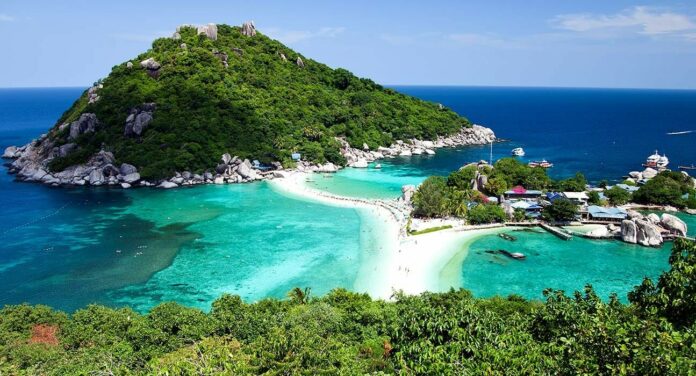 PRESS RELEASE:
Koh Tao of Surat Thani province saw a record number of daily tourist arrivals last week, while nearby Koh Samui expects nearly 30,000 visitors from hotel bookings this month.
Koh Tao's tourist organization reported that 3,106 tourists arrived on the island via boats on July 28, setting a new one-day record for the island. The increase in arrivals corresponded with the start of a six-day government holiday ending on August 2.
Provincial Governor Wichuwat Jinto explained that around 90% of the visitors were foreign tourists who will travel to Koh Phangan for the famous Full Moon Party, held at Hat Rin Beach on August 3.
Neighboring Koh Samui meanwhile reported that the number of tourists arriving through the island's airport exceeded 141,400 for the month of July. Authorities expect that another 30,000 visitors will visit the island this month based on hotel reservations, bringing the total number of visitors to the island by air to around 171,800.
In response to growing demand, Ratchaporn Poonsawat, President of the Tourism Association of Koh Samui, said the association has requested airlines to boost the number of daily flights, as limited flights have led to cancellations for many people who made advance room reservations.