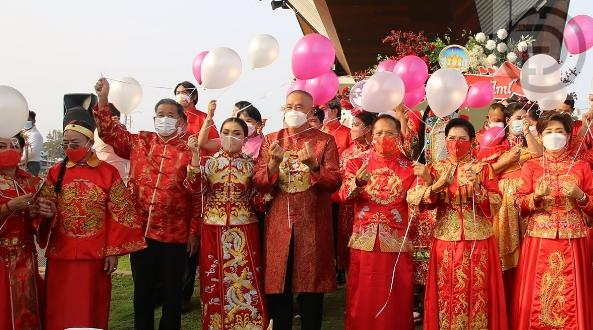 PRESS RELEASE: 
In response to the escalating number of unsuccessful Thai-Chinese marriages, the Royal Thai Consulate General in Kunming has issued a cautionary advisory. The consulate urges prospective brides to exercise caution and conduct thorough background checks on their Chinese grooms before accepting marriage proposals. Additionally, they are advised to ensure the proper visa type and register their marriages with Thai authorities.
The warning comes after a seminar titled "China in the New Era: What the Thai Media Should Know," where the Thai consul general in Kunming, Bhavivarn Noraphallop, addressed journalists on the matter. The consulate places a high priority on the well-being of Thai citizens living abroad.
The growing number of unsuccessful Thai-Chinese marriages has become a significant concern for the consulate. According to Bhavivarn, the trend is partly due to Thai brides entering marital life with unrealistic expectations and inadequate knowledge of living conditions in China. As a result, many women end up seeking assistance from the consulate for a way to return home.
Many Thai women who approach matchmaking agencies do so with the hopes of improving their financial circumstances. However, their limited or lack of Chinese language skills and cultural incompatibility frequently lead to dissatisfaction with their new lives, and some brides face harassment from their new families or find themselves obligated to work tirelessly on farms.
To address these issues, Bhavivarn strongly encourages Thai citizens to marry foreigners to safeguard their travel documents and obtain appropriate visas for legal protection under Chinese law. She also advises registering marriages with the nearest Royal Thai Embassy, which can be beneficial in case of emergencies.
The preceding is a press release from the Thai Government PR Department.