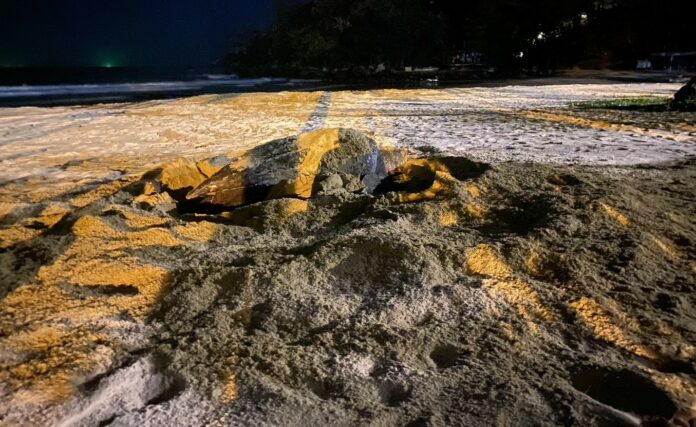 Karon, Phuket –
A leatherback sea turtle mother attempted to lay eggs near a hotel on Karon Beach.
The Department of Marine and Coastal Resources (DMCR) was notified of the incident by a staffer at an unidentified hotel near Karon Beach on Tuesday night (July 25th).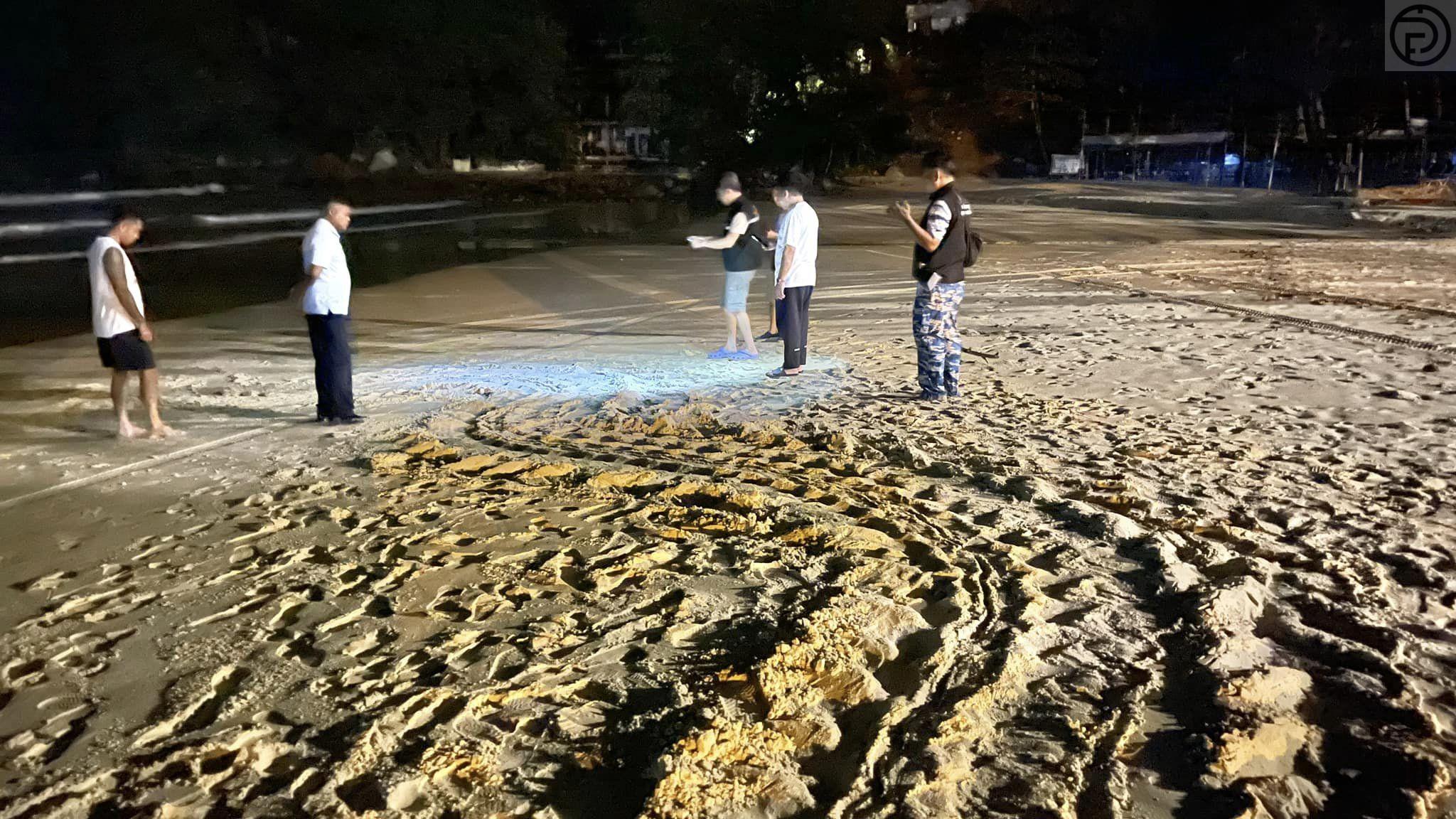 Mr. Suthep Juealaong from the DMCR told the Phuket Express that they went to Karon Beach and found the leatherback sea turtle which weighed about 300 kilograms. The mother sea turtle was looking for a place to lay eggs. There were about three potential nests but no eggs were found inside.
It is believed that the mother leather back sea turtle will return to lay eggs again in a few days.