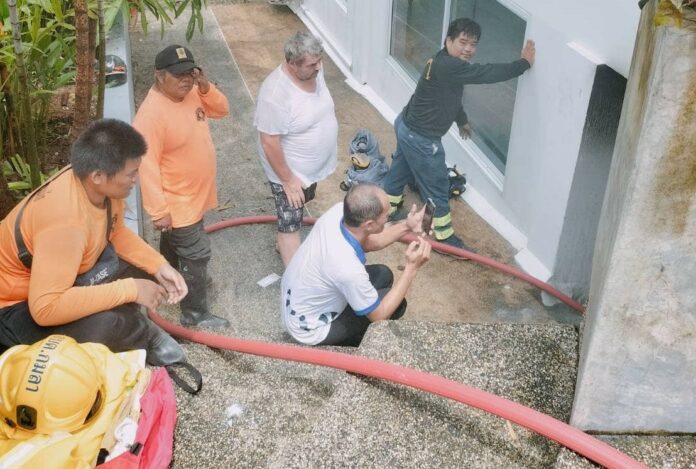 Kamala –
A fire has damaged a villa in Kamala.
Firefighters at the Kamala local administrative organisation were notified of a fire earlier this week at a villa in Baan Hua Kuan. Firefighters with fire engines arrived at the villa to find smoke coming out from the building.
It took about 45 minutes to control the fire. The laundry room was damaged but no injuries were reported. The cause of the fire is believed to be an electric short circuit. However, the exact cause of the fire is still under investigation.