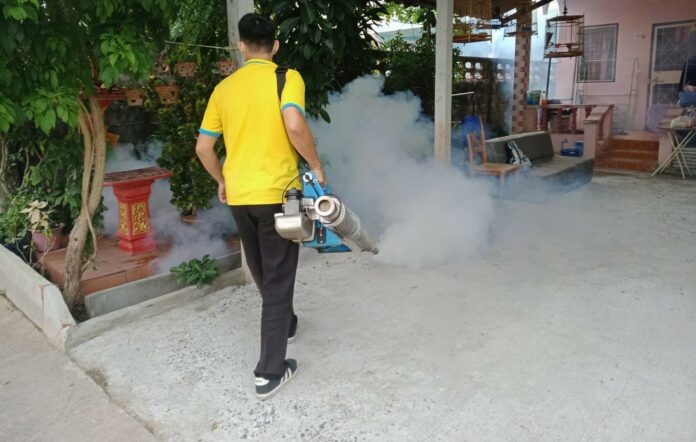 Phuket –
The Chalong Municipality has continued to fight back against dengue fever, the spread of which is increasing in the area.
Our previous story:
Thailand saw a continuous rise in dengue fever cases in 18 provinces including Phuket, Chonburi, and Bangkok, the Department of Disease Control on Monday, July 24th, reported.
Now for the update:
The Chalong Mayor, Mrs. Tanaphon Ongsantiparp, told the Phuket Express that on Monday (July 24th) a team of staff from the Public Health and Environmental Division continued to roll out its campaign to control the spread of dengue fever in the area which began this month.
Fogging, used to help prevent disease-bearing mosquitoes from breeding, has been conducted in Moo 4 and Moo 10 villages. Widespread fogging was carried out at housing estates and communities in the area.
Tanaphon has warned Phuket residents that as the rainy season continues in Thailand to be on guard for Dengue fever.