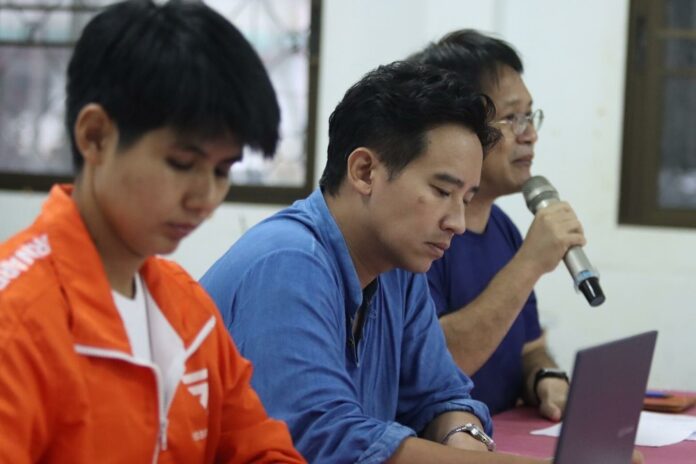 Here is a look at the top NATIONAL Thailand stories, chosen by our Pattaya News/TPN National team, from the last week, Monday, July 17th, 2023, to Sunday, July 23rd, 2023.
They are not in any particular level of importance but are listed in the order of date of publication.
Let's get started and see what the top stories were!
In a day that was bitterly disappointing for Move Forward Party (MFP) supporters and Prime Minister Candidate Pita Limjaroenrat, the leader of the MFP, was suspended from his duties as a MP and denied the chance for a second vote to become Prime Minister.
Another vote, this time likely to nominate a Pheu Thai candidate, is as seen below tentatively scheduled for this Thursday, July 27th, but could be delayed.
2. House Speaker of the Thai Parliament, Wan Muhamad Noor Matha, has set the next vote for Thailand's 30th prime minister for Thursday July 27th, 2023.
Mr. Wan Muhamad said on Wednesday (July 19th) at Parliament that the next vote for the Prime Minister will be on July 27th, 2023 starting at 9.30 A.M. onwards.
3. The Pheu Thai Party, the second largest government coalition partner attempting to form a new government, is now taking the lead in forming Thailand's new government instead of the Move Forward Party (MFP), the election winner, according to MFP secretary-general Chaitawat Tulathon.
With events earlier this week firmly removing charismatic and popular Prime Minister candidate Pita Limjaroenrat from the Move Forward Party from the running as the next Thai PM, we wanted to profile the most likely candidate to be put forward for a vote between the joint Thai Parliament.
Businessman Srettha Thavisin is likely, but not guaranteed, to be the next candidate put forward to the joint Parliament vote to become the next Thai PM.
4. The Thai Cabinet has approved a proposal to allow entertainment venues to operate 24-hours a day only in the U-Tapao International Airport area to boost tourism. Thai officials and entertainment association representatives have since clarified after the original proposal appeared to cover Pattaya as well that this is not, for now, the case.
We will continue to keep you updated on this story but for now the legal closing times in Pattaya remain 2:00 A.M. in entertainment zones and midnight in non-entertainment areas.
That's all for this week, as always thanks for your support!
The original version of this article appeared on our sister website, The TPN National News, owned by our parent company TPN media.