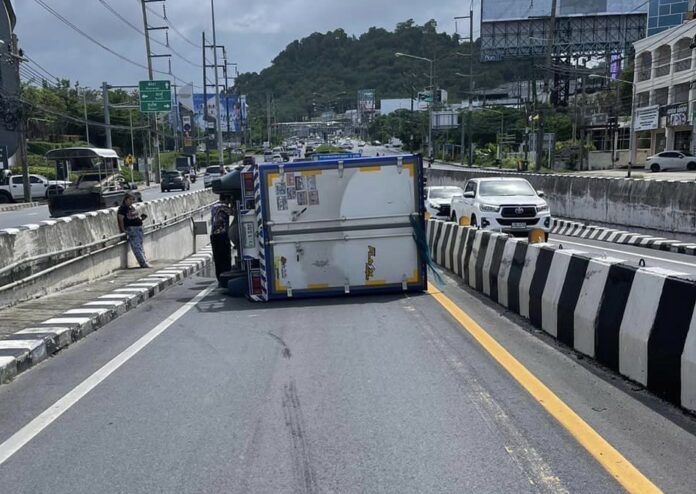 Wichit –
A truck overturned and temporarily blocked an underpass to traffic in Wichit.
The Wichit Police were notified of the accident at 10:45 A.M on Friday (July 21st) at the entrance of the Darasamut Underpass on the northbound lane.
They arrived at the scene to find the overturned truck with some oil spilled on the road. The driver, Mr. Ronnachai Insut, 20, who was not injured, told police that he was traveling back to Surat Thani. A vehicle in front of him immediately braked before he lost control of his vehicle and overturned.
The underpass was temporarily closed for about an hour while the truck was being removed and the road was being cleaned.