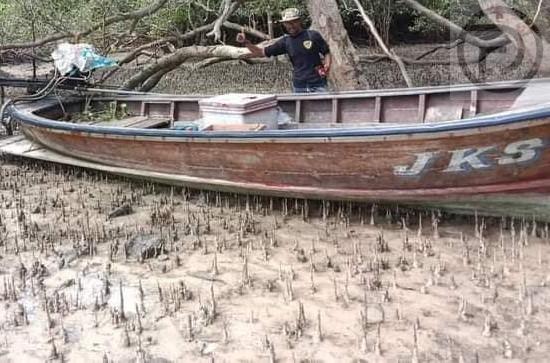 Phang Nga –
A missing fishing boat from Phuket was found in Phang Nga.
The head of the Ao Phang Nga National Park, Mr. Sak Noo-O was notified by a local fishermen network that a local fishing boat was missing from Phuket over the past weekend.
On Monday (July 17th) the missing fishing boat was found at Boi Yai Island. The boat belongs to a man identified only as Mr. Man, 68, and was parked near a pier in Baan Bang Duk in Mai Khao, North of Phuket.
Due to strong wind and waves, the fishing boat broke loose and floated to Phang Nga. The boat and engine were not damaged. The boat owner was very happy to be reunited with his boat.
Related article:
The Meteorological Department is warning of heavy rain in most regions of the country due to tropical storm Talim.