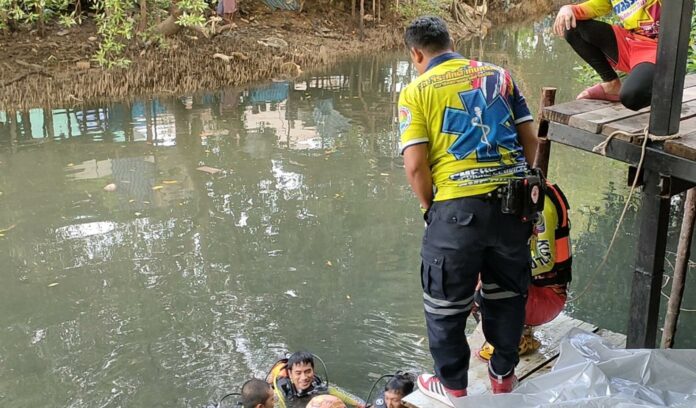 Wichit –
A 84-year-old man was found dead in a pond in Wichit.
Lieutenant Wuttichai Chanfai of the Wichit Police told the Phuket Express that they were notified of the incident at a canal in the Makham Koo village on Sunday afternoon (July 16th).
Police, rescue divers, and the Phuket Express team arrived at the scene behind the deceased man's house. His relatives said Mr. Sak Thongbai, 84, had been missing since 3:00 A.M. They believed that Mr. Sak might have fallen into the pond. It took about half an hour to find his body in the pond and sadly confirm the fears of the family.
His daughter, whose name was not released, said her father, Sak, had personal health issues and lived with his family. He might have been walking to the outside toilet before slipping into the pond, she stated.