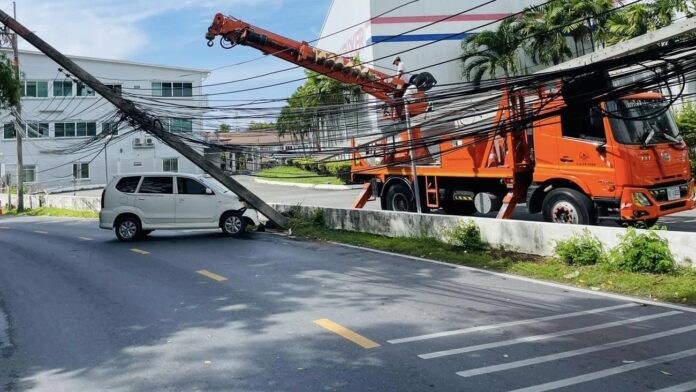 Wichit –
A car crashed into a power pole in Wichit causing a temporary blackout and road closure.
The Wichit Police told the Phuket Express that they were notified of the accident on Saturday morning (July 15th) on the Thep Anusorn Road before a gas station.
No injuries were reported, however, a power pole was broken. Electric was temporarily cut off and the road closed while staff from the Phuket Provincial Electric Authority installed a new power pole.
The car driver, who was not identified by the policece, is facing charges of reckless driving and causing damage to government property.