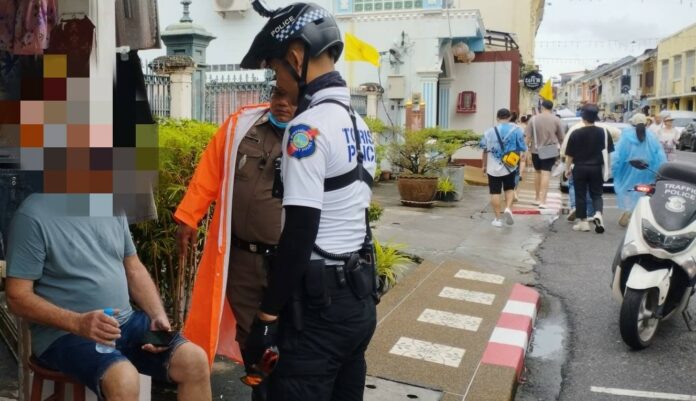 Phuket –
A 75-year-old male French man was helped after he was unable to control his motorbike in Phuket Old Town.
The Phuket Patrol Tourist Police told the Phuket Express that on Thursday (July 13th), that a 75-year-old French man was riding his motorbike the wrong direction on Thalang Road in Phuket Old Town which is a one-way Road.
The tourist police finally stopped the motorbike rider before any accident could occur. The male French man, who was not named by the police, told the tourist police that he was unable to control his motorbike. He told police that he stayed in Rawai and a friend of his was called to take him back.
However, the Phuket Tourist Police did not report if any legal action will be taken against him for riding his motorbike in the wrong direction.
A Russian man was fined 2,500 baht after he was caught riding the opposite way on a one-way road in Phuket Old Town.