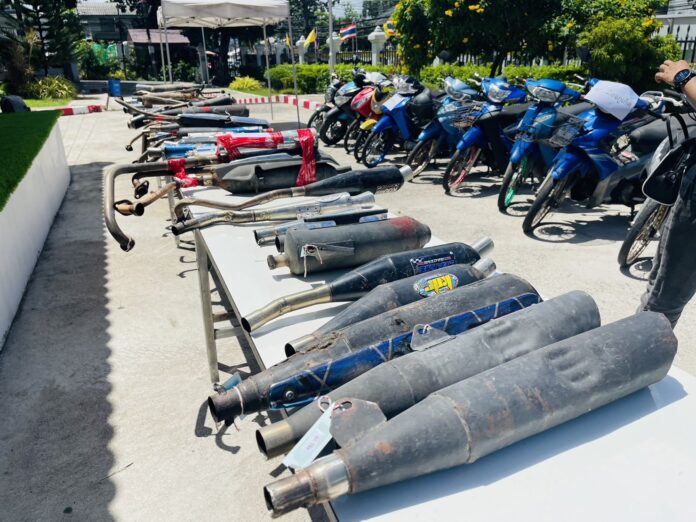 Phuket –
In total, 69 exhaust pipes and 19 modified motorbikes were seized in two days in Phuket following an illegal motorbike racing crackdown.
The Region 8 Police told the Phuket Express on Friday (July 7th) that many locals have complained about motorbike racing which has become a public nuisance. Police in Phuket cracked down on motorbike racers from July 5th to July 7th, 2023. They have seized a total of 69 exhaust pipes and 19 modified motorbikes in two days.
According to Phuket Police, motorbike racing on public roads is illegal. Most of the motorbike racers are teenagers. Parents should be aware of their children to prevent them from doing anything that is illegal. Motorbike racing can also lead to loss of life.