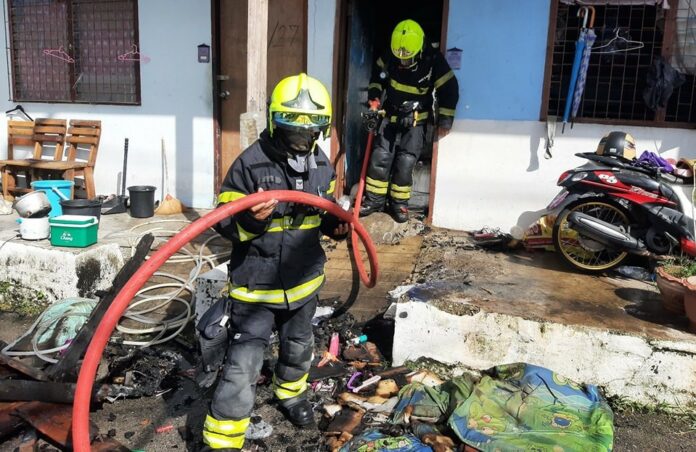 Rassada –
A fire has damaged a rental room in Rassada and two cats survived.
Firefighters at the Rassada Municipality were notified of the fire on Friday morning (July 7th) at a rental room in Soi Bang She Lao in Rassada, Mueang Phuket.
Firefighters with a fire engine and the Phuket Express arrived at the scene to find smoke coming from a rental room. It took about 15 minutes for firefighters to control the fire without it spreading to nearby rooms. No injuries were reported. However, many items inside the rental room were damaged.
Two cats miraculously managed to survive the fire despite being trapped in the room for much of the blaze and were rescued by firefighters as seen below.
The cause of the fire is still being investigated as of this weekend.