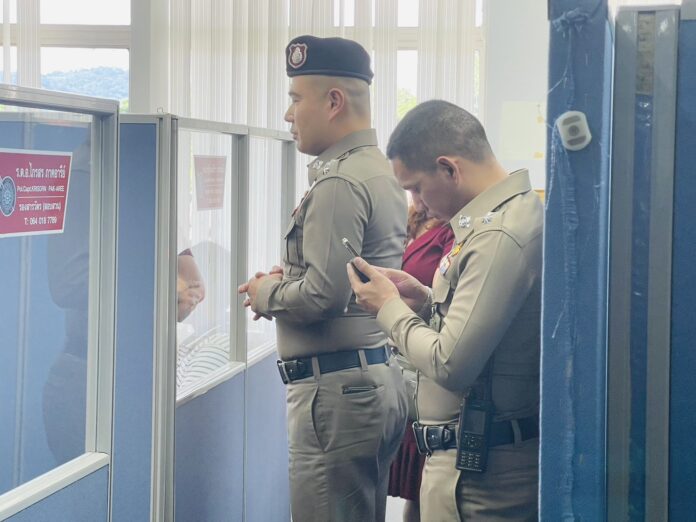 Phuket –
Our previous story:
A minivan driver allegedly threatened a foreign passenger with an iron bar in Phuket Old Town.
Now for the update:
The Phuket City Police told the Phuket Express that the foreign passenger was identified as MR. FARIS BIN ABDULKADIR BASHARAHIL, 35, Singaporean national. He has also filed a report to the police against the minivan driver.
The minivan driver, identified only as Mr. Boy, later presented himself to police. He told police that he picked up 11 passengers as a group including Mr. Faris from a hotel in Krabi. Mr. Faris asked to be dropped off at a hotel on Narisorn Road in Talad Yai where he had booked a hotel.
However, Mr. Boy told Mr. Faris that the company managing the group tour asked him to drop all the passengers off in Phuket Old Town. The driver said he would drop off Mr. Faris at a different location for 100 baht more but Mr. Faris refused to pay the difference before an intense verbal argument took place in the vehicle. During the drive, Mr. Boy claimed that Mr. Faris was rude and impolite to him, cursing him out.
Regardless, Mr. Boy is facing legal charges of threatening others after he tossed Mr. Boy from his vehicle and appeared to threaten him on viral video. Mr. Boy has admitted to the charge and was fined 1,000 baht. The Phuket City Police has also reported the incident to the Krabi Land Transport Office but it is unclear if Mr. Boy will be suspended in terms of his employment or driving license.