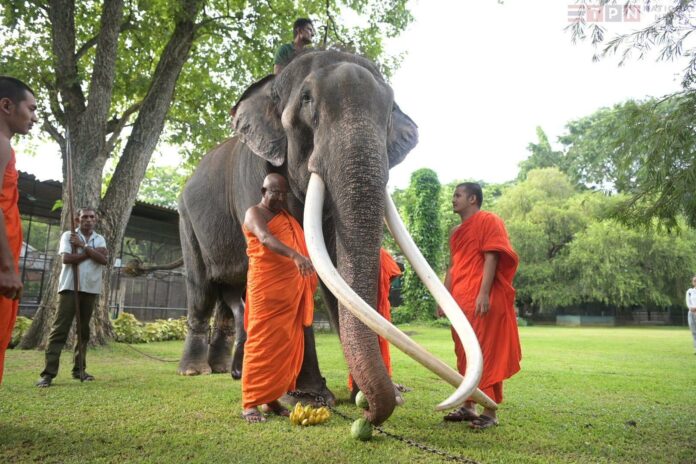 Thailand-
The operation to bring back an ill Thai elephant from Sri Lanka to Thailand has been completed.
Mahouts from Thailand arrived in Sri Lanka last month to familiarize the elephant with the process ahead of travel. The elephant arrived in Thailand on Sunday, July 2nd, 2023, as was scheduled.
The male elephant was reported to be facing health issues. The operation to bring him back home was to receive medical treatment in Thailand as concerns were raised about the ability to do so in Sri Lanka, which had caused a small diplomatic spat before the nations came together and agreed to return the elephant to Thailand.
Two mahouts from Thailand arrived in Sri Lanka on June 10th on a mission to bring back the Thai elephant named Sak Surin, who stayed at the Dehiwala National Zoo in Sri Lanka. The elephant had previously been given as a diplomatic gift many years prior. Thailand no longer gifts elephants after public criticism in recent years.
The two mahouts, Mr. Torachaisit Siri, and Mr. Supachai Boonkerd, from the Thai Elephant Conservation Center, were both tasked with preparing the elephant for transportation.
Their first mission was to familiarize the elephant with themselves, through feeding and verbal commands in the Thai language, which allowed the elephant to get used to their voices and scents. The elephant responded well to the two mahouts, without showing signs of aggression.
Mr. Athapol Charoenshunsa, Acting Director General of the Department of National Parks, Wildlife and Plant Conservation, said the elephant needed to become more acquainted with the mahouts before taking the journey to Thailand. The elephant responded well to the commands from the mahouts to enter a cage used for air transportation this past weekend.
The elephant arrived at the Chiang Mai International Airport on Sunday (July 2nd).
The elephant was later transferred to Lamphang for treatments. He is said to be adjusting to his new environment and relaxed despite the stressful journey. Welcome home!
The preceding is rewrote from a press release from the Thai Government PR Department