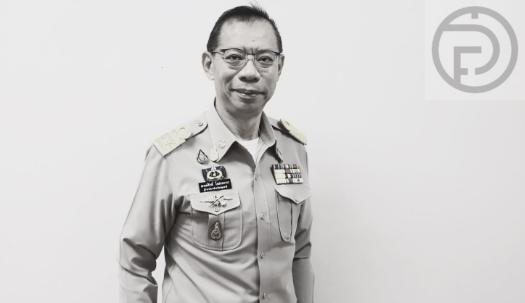 Here is a look at the top NATIONAL Thailand stories, chosen by our Pattaya News/TPN National team, from the last week, Monday, June 19th, 2023, to Sunday, June 25th, 2023.
They are not in any particular level of importance but are listed in the order of date of publication.
Let's get started and see what the top stories were! And, that is all for this week. Thank you as always for reading the Pattaya News/TPN News!
No damage or injuries were immediately reported in Thailand.
2. A Taiwanese man who walked into the Nan Immigration Office was arrested with 3,971 days of overstay.
He asked officers for details about possibly staying longer in the Kingdom of Thailand, despite having overstayed for many years.
3. An Algerian man was arrested in Bangkok for 251 days of overstaying his legal visa after he allegedly tried to dress as a woman in order to avoid Thai Immigration officers.
Officers arrested a 38-year-old Algerian man, who was disguised as a woman, at a housing estate in Bueng Kum.
4. The former Chiang Rai Governor who was famous for overseeing the dramatic cave rescue of a youth soccer team, Mr. Narongsak Osottanakorn, who was currently positioned as the Pathum Thani Governor, passed away from cancer at the age of 58.
He was later transferred to serve as the governor of Phayao and Lamphang before moving to Pathum Thani. Rest in peace.
5. A fire extinguisher used during a school fire drill exploded and killed one schoolboy and injured five others at a public secondary school in Bangkok's Dusit district on Friday morning, June 23rd.
The carbon dioxide fire extinguisher suddenly exploded during a fire drill, resulting in the death of a schoolboy and injuries to five other students. Fire drills have been suspended in Bangkok schools following the incident.
6. The Prime Minister has expressed gratitude to Thai citizens for the joint effort in promoting Thailand's Southern island province of Phuket in its bid for the right to host the Specialised Expo 2028, dubbed "Expo 2028 Phuket Thailand."
Serbia won the rights to the expo.
And, that is all for this week. Thank you as always for reading the Pattaya News/TPN News!
The original version of this article appeared on our sister website, The TPN National News, owned by our parent company TPN media.