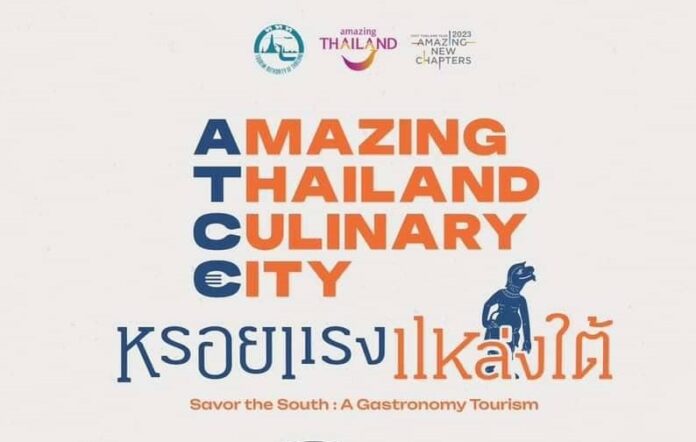 PRESS RELEASE:
Join us for the Incredible Thailand Culinary City extravaganza in Phuket from 16 – 18
June! yourself for a tantalizing experience as over 30 esteemed restaurants from across Thailand gather in Phuket to showcase their culinary prowess at the Incredible Thailand Culinary City event!
Embark on a culinary odyssey like no other as you immerse yourself in a delightful journey through the flavors of Thailand. Explore more than 30 exceptional restaurants, each representing the finest cuisine our country has to offer. From local delicacies to international delights, indulge in a gastronomic adventure that will leave your taste buds in awe. To enhance your experience, we will also have a world-class Thai food exhibition for you to explore. And the best part? Entry to this extraordinary event is absolutely free!
Unveil the art of crafting exquisite local desserts and dishes as you participate in engaging workshops. Discover the secrets behind the renowned culinary establishments of the south and delve into the intricacies of their cooking techniques. As a special treat, we have exciting cash voucher giveaways worth 100 Baht! These vouchers can be used to savor delectable treats available at the event.
Location: Jungceylon, The Bay Zone, Phuket
Date: 16 – 18 June 2023
Operating hours: 11:00 AM – 10:00 PM
Get ready to indulge in an unforgettable culinary experience at the Incredible Thailand Culinary City event in Phuket. Mark your calendars and join us for this mouthwatering celebration! For more information, visit the official event page: Amazing Thailand Culinary City
Source: Tourism Authority of Thailand Phuket (TAT) Facebook page /
PRD